VanTech Missing Link Honda S90 Project:
Alright, Alright, moving along slowly on the Missing Link Project.  This is the start of Bill's idea for the kit program even before the Grant VanTech kit program. This is our inspiration bike the VanTech Missing Link with Honda S90 engine circa 65: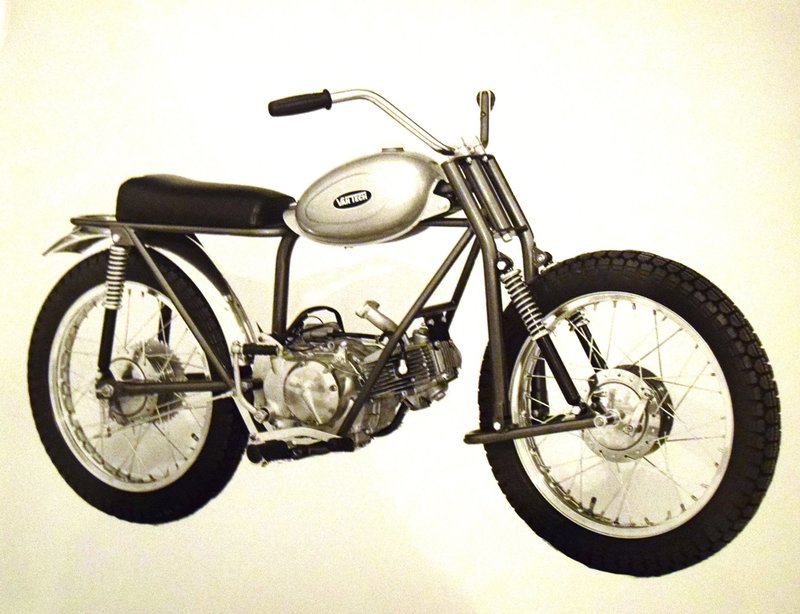 The original bike after the engine was taken out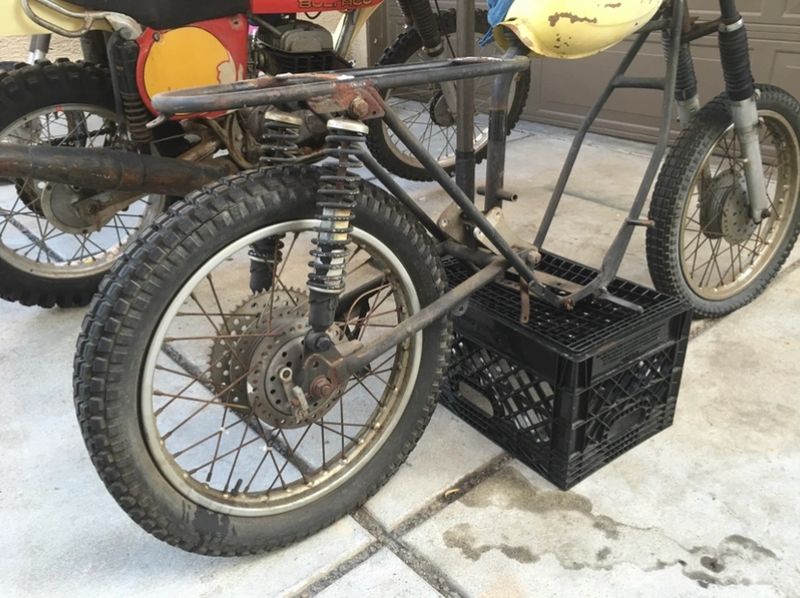 Here is the Honda S90 engine as rebuilt and some beautiful hubs which I sanded myself!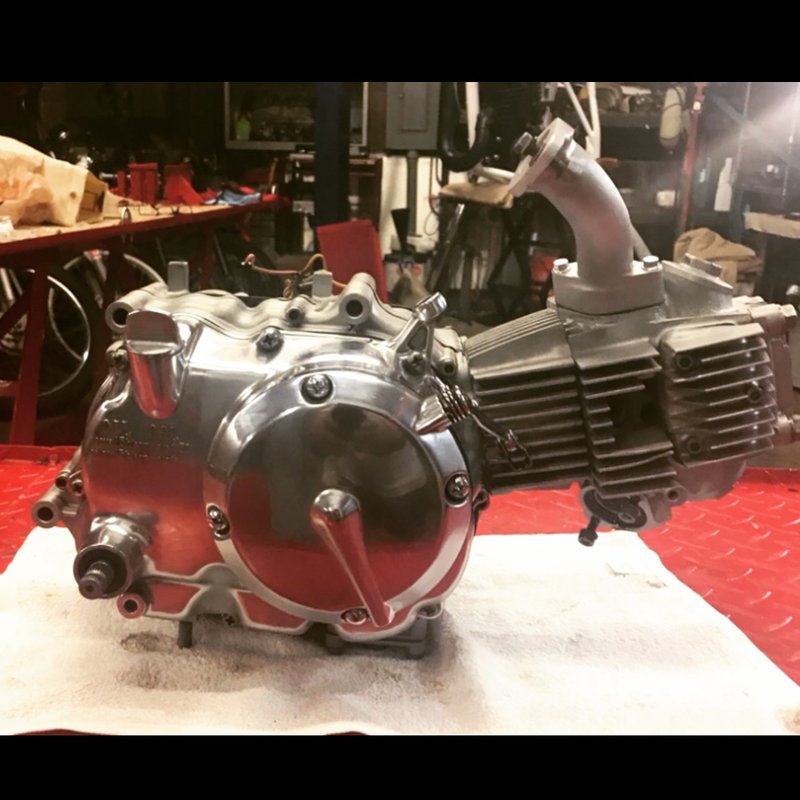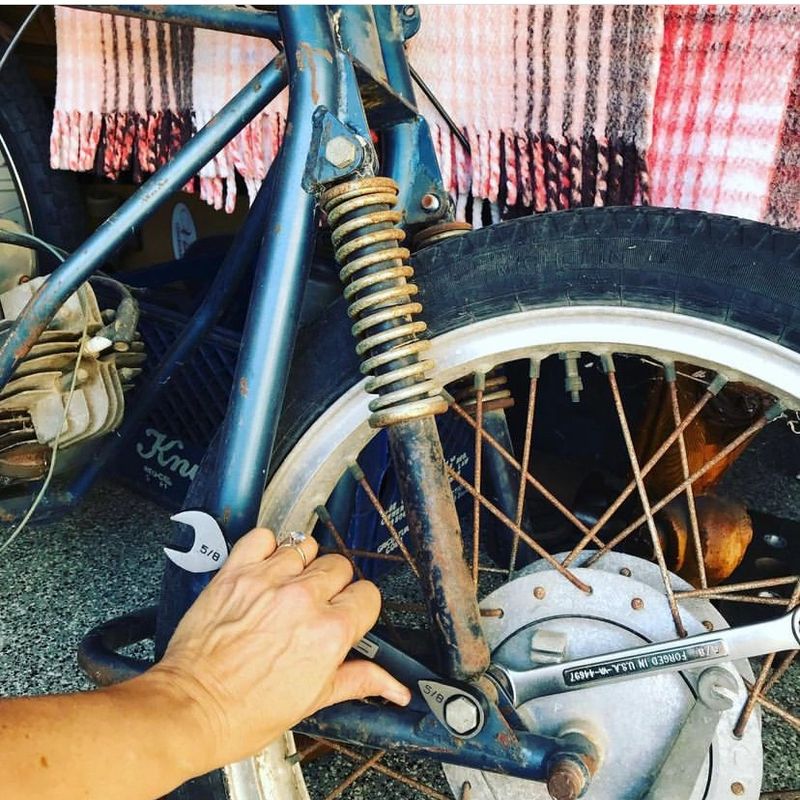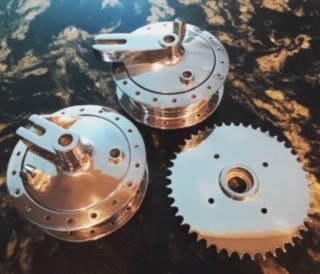 Here is the frame number. This is a 1965 frame which you can tell because it starts with the number 5. All of the original production two piece VanTech frames were numbered by VanTech on the neck.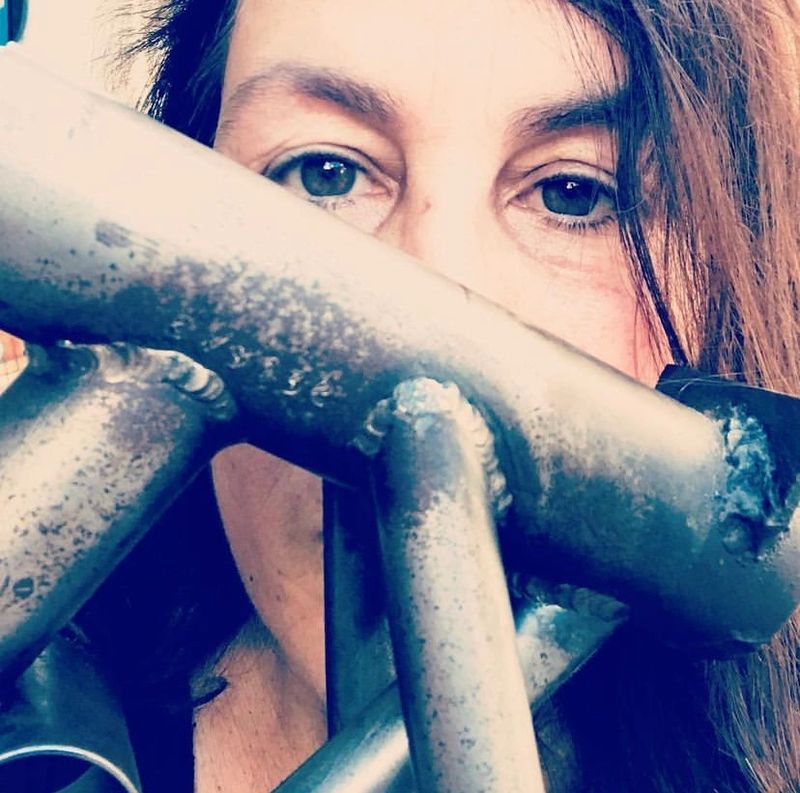 Here is the before and after of the original VanTech peanut tank and those super rare caps that I can never find (thank you Lee Fabry).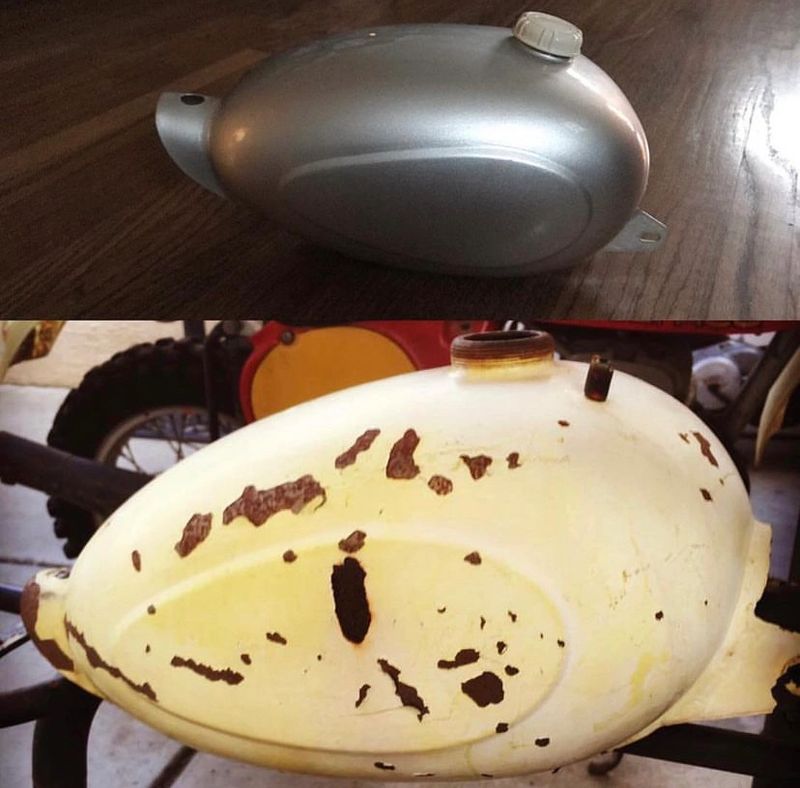 Here is the final rebuild...may we present the VanTech Missing Link! This beautiful build which Lee Fabry meticulously put back together after I tore it down, comes with our reproduction handle bars, period correct rubber, Italian rims, a Preston Petty silver rear fender, original VanTech hubs (yes you read that right), those little Italian forks that are impossible to find now, original VanTech Leading Link Fork, a new handmade seat that I created to my pop's specifications (yes, it is mounted on plywood just as they originally were) original VanTech peanut tank, and a Ford Guardsman Blue powder-coated two piece frame (with the color match brought to you by Lee and about as close as I have ever seen). This bad boy will make its debut at the El Camino Vintage show in October, 2022 so we hope to see you there.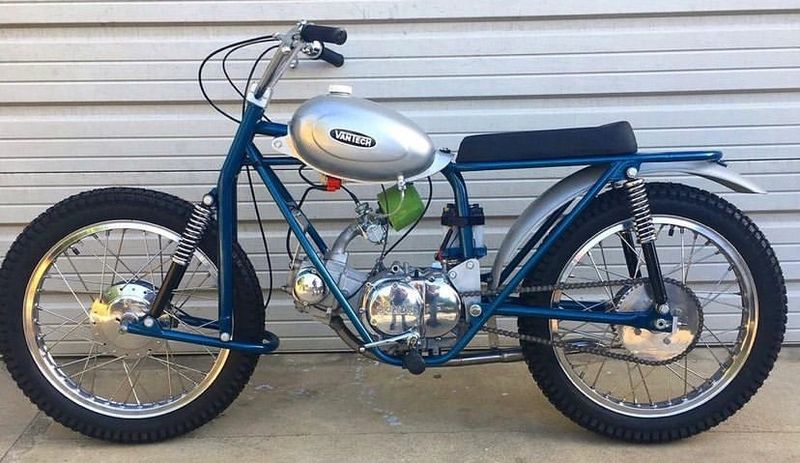 ---
VanTech Triumph 500 Project
You asked and we answered, a big boy VanTech.  We are pleased to announce the start of our next VanTech project, a VanTech Triumph Desert Racer. Thanks to Luke Gayford, we were able to acquire one of the large VanTech Frames, and the always wonderful Sonny Nutter hooked us up with a donor bike for the engine. Keep you posted as we progress!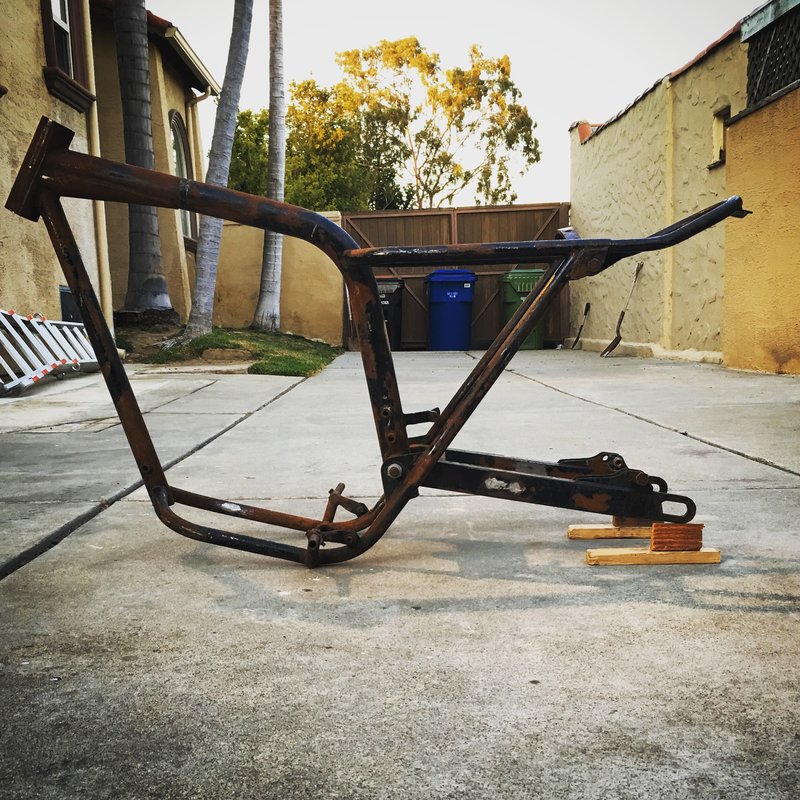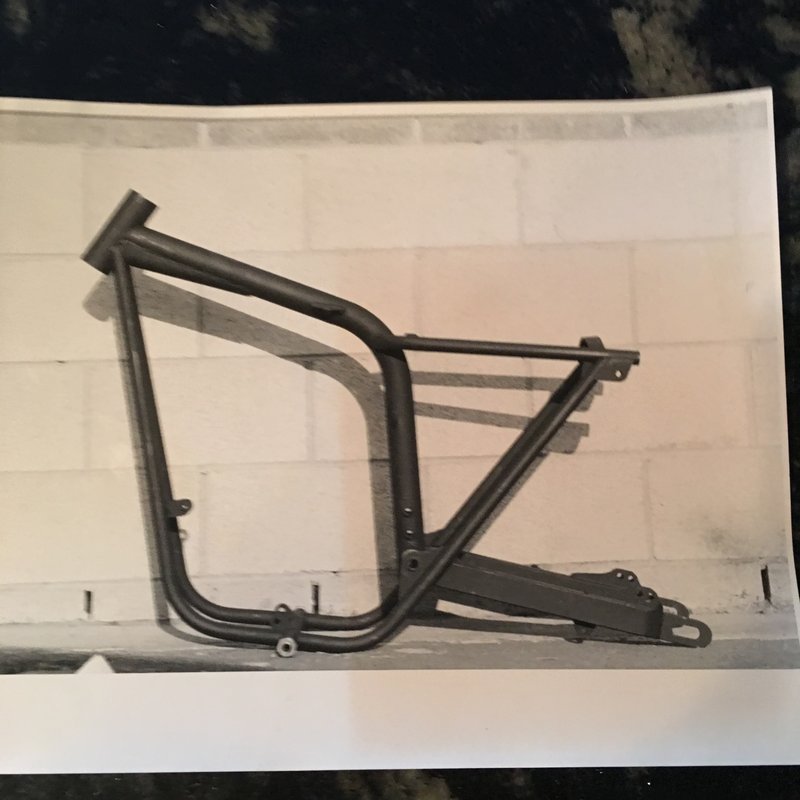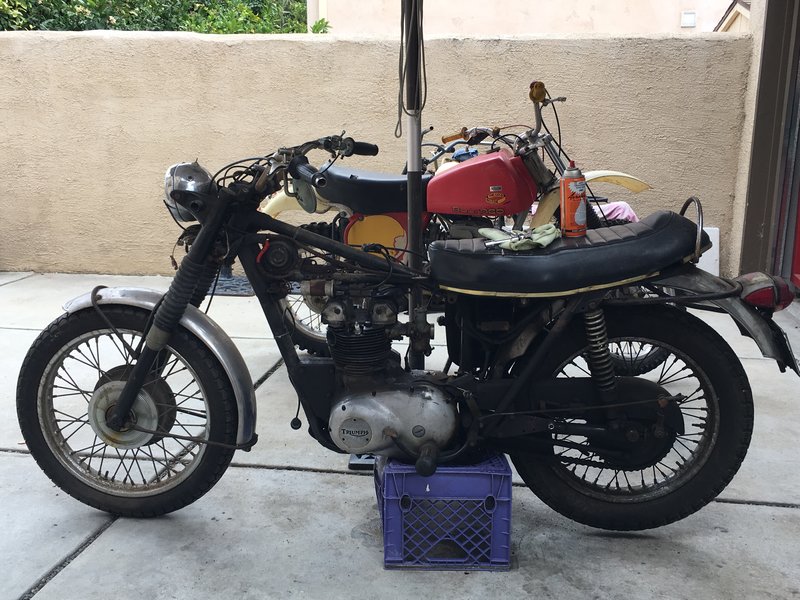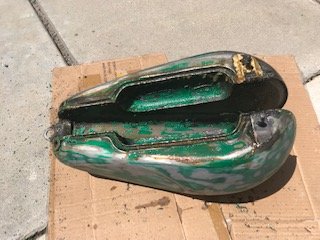 As is typical with every VanTech kit bike, we try to use as much of the donor bike as feasible.  So gonna use the Triumph gas tank for this build.  Stripping that lovely early seventies green!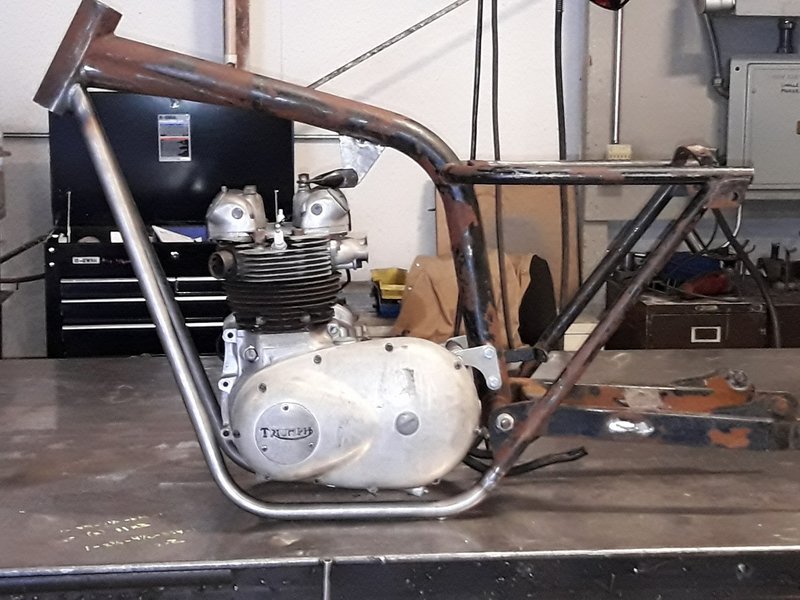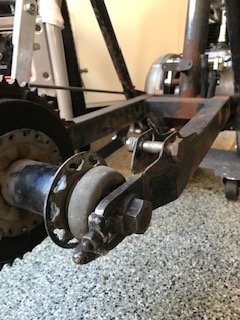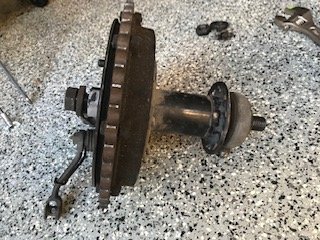 ---
Let's make this happen 

in 2023! Would love to see our founder and creator Bill VanTichelt inducted into the 

AMA Hall of Fame - a girl can dream!


Every letter of support helps. Please write to holly@vantechmotorcycles.com and request an easy fillable form that you can complete and forward directly to the AMA.  Thank you so much for your support!
---
THE VANTECH DUCATI CAFE RACER:
You read it here first! That beautiful Grant-VanTech cafe style racer pictured below is currently serving as inspiration for a new VanTech Ducati 160cc Cafe Racer that Bill and family are making even as you read this. Take a look below at the progress thus far and we will keep you updated!  
Start:  Getting everthing together - the VanTech frame (thanks Gabe Trench), vintage suzuki gas tank, Ceriani forks (thanks Lee Fabry), vintage Honda hubs (thanks Brenda at  and a Ducati 160cc Engine (thanks Sergio Cecchione). Let the fun begin.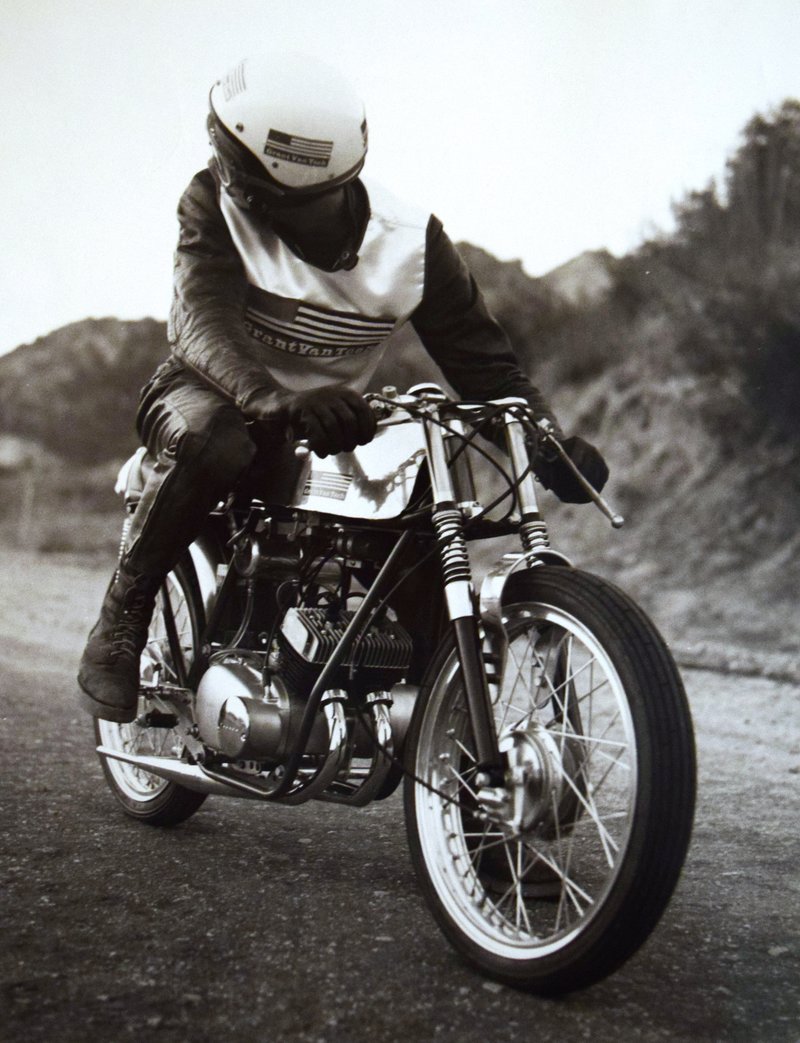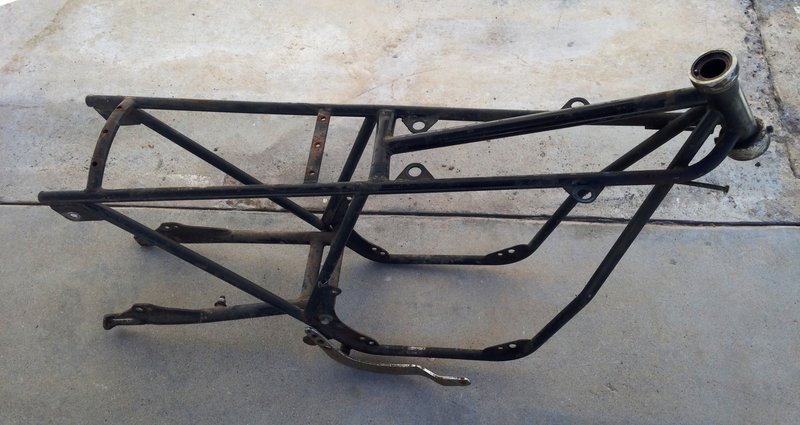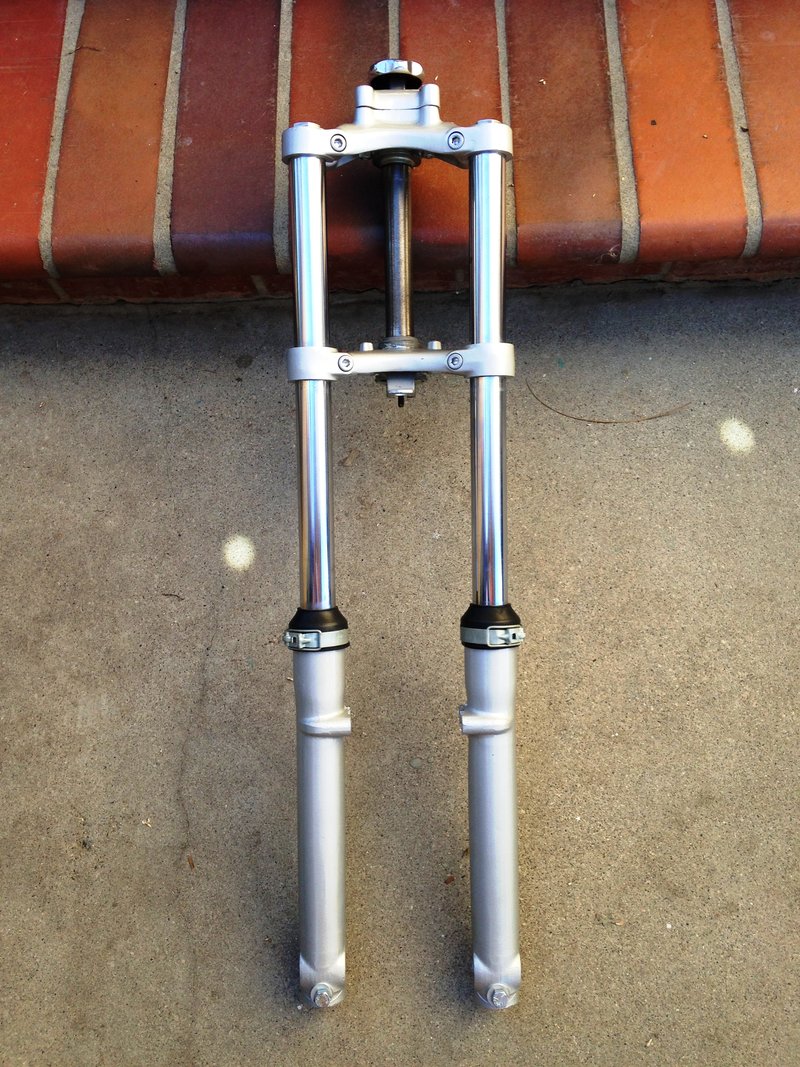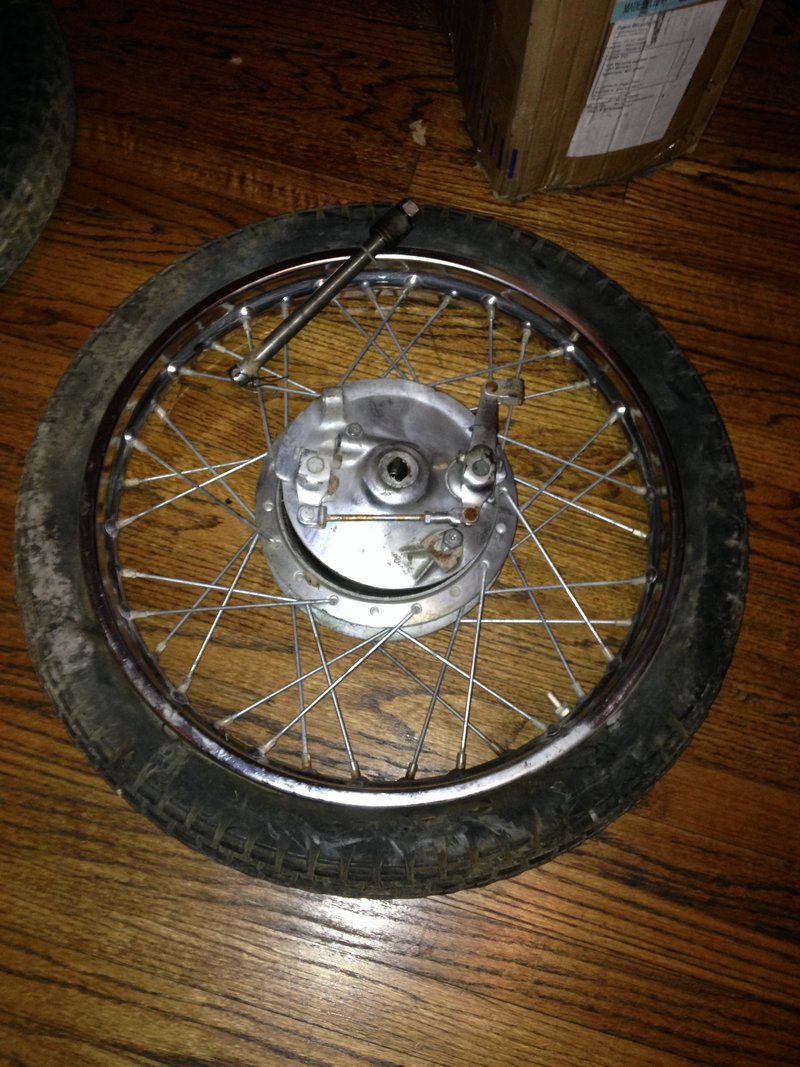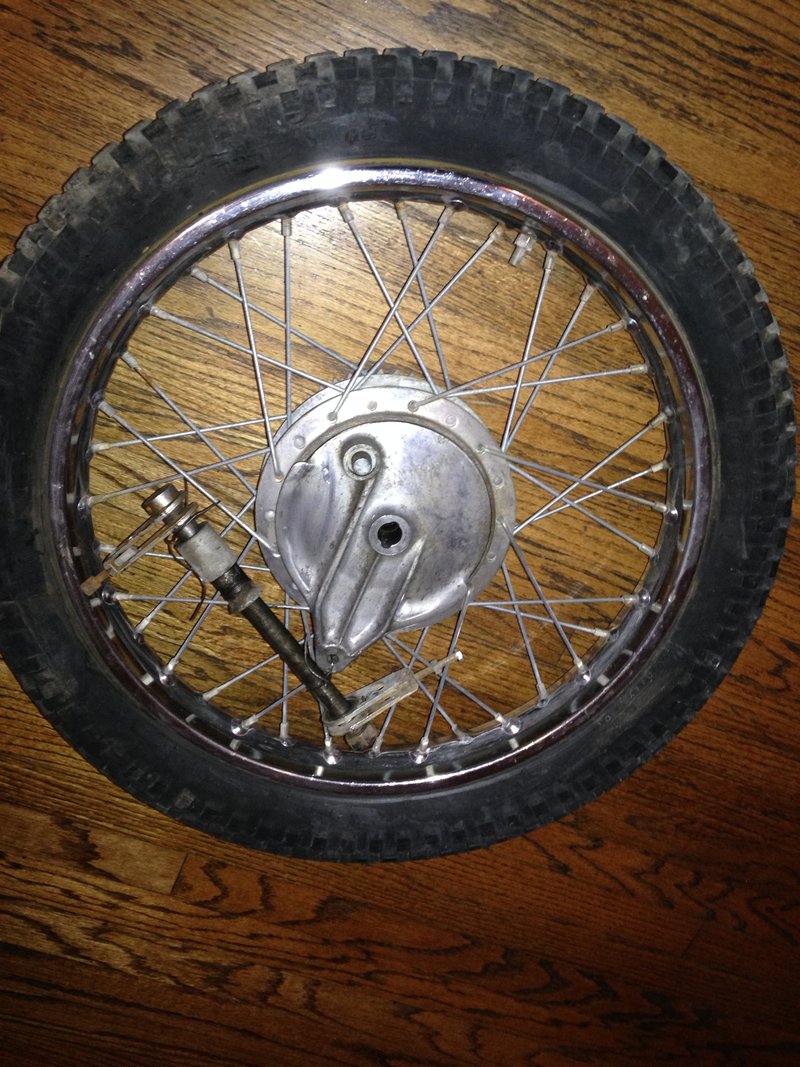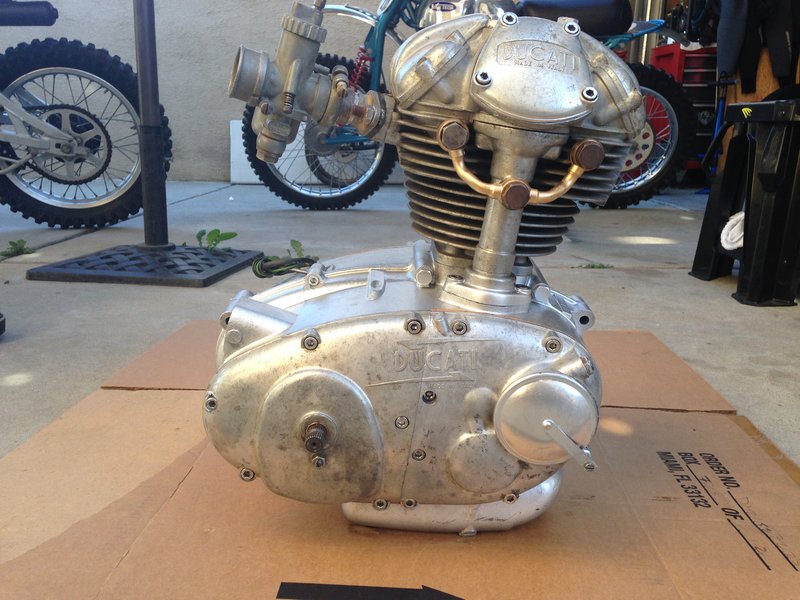 11/28/2014:  Bill VanTichelt, and his son, Bill, Jr. discuss the frame. Did I mention that the Ducati 160cc engine is slightly wider than the frame. No problem - not the most scientific process but effective.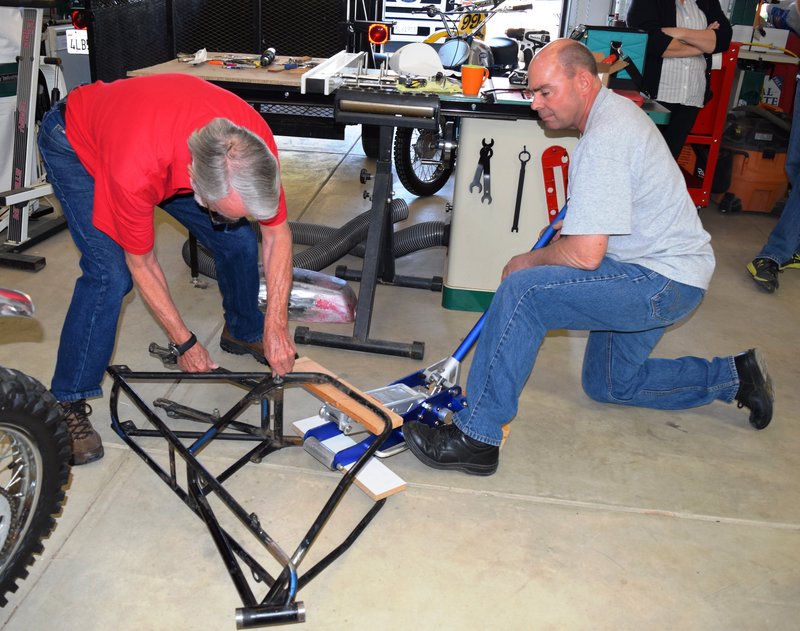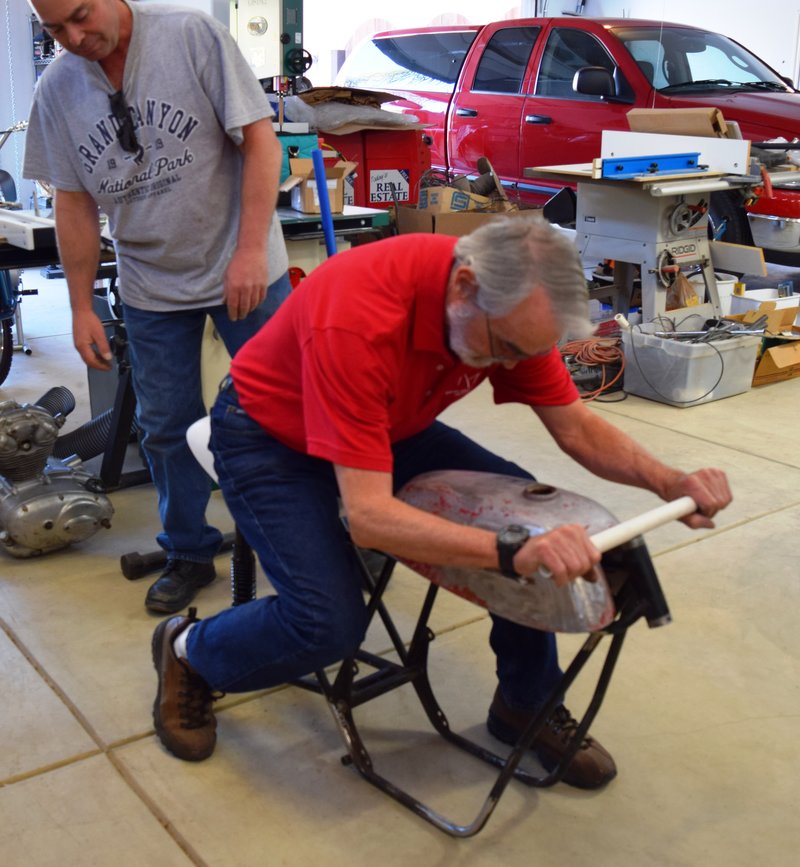 ---
Those old motor mounts are going to have to go compliments of Rob Walker. The beginning of the mock up on the frame and stripping the tank an old Suzuki (I love me some body work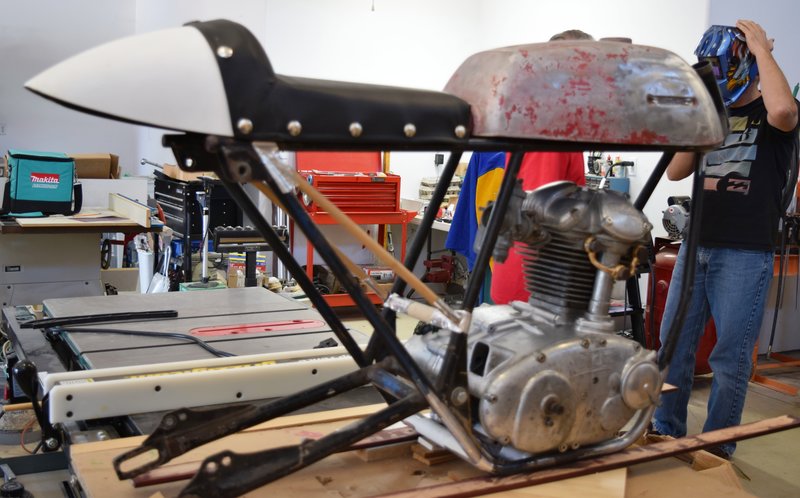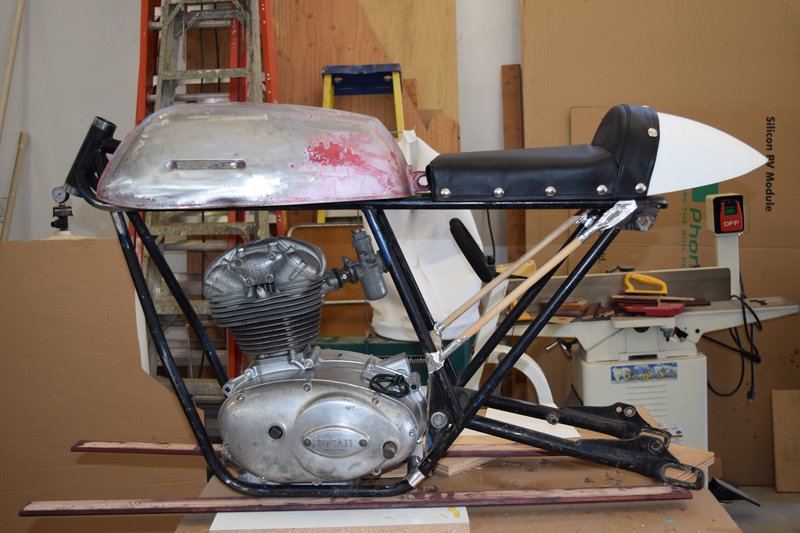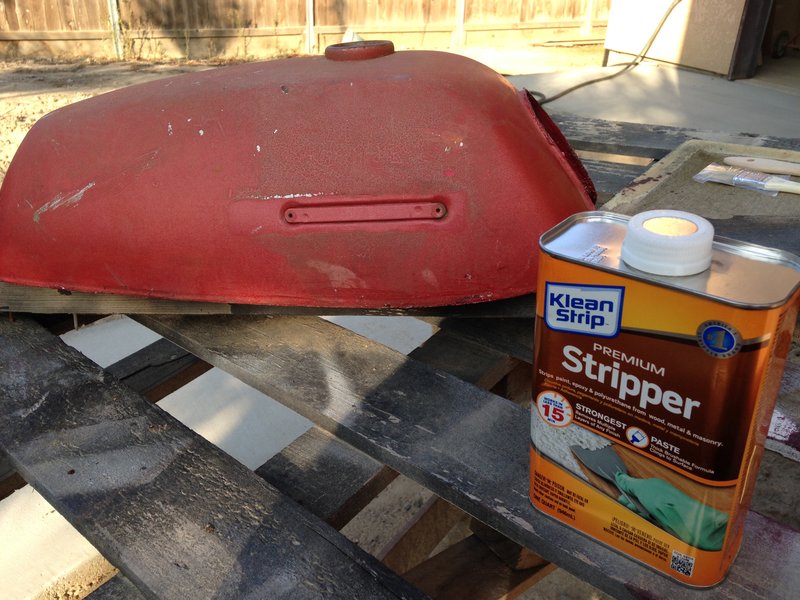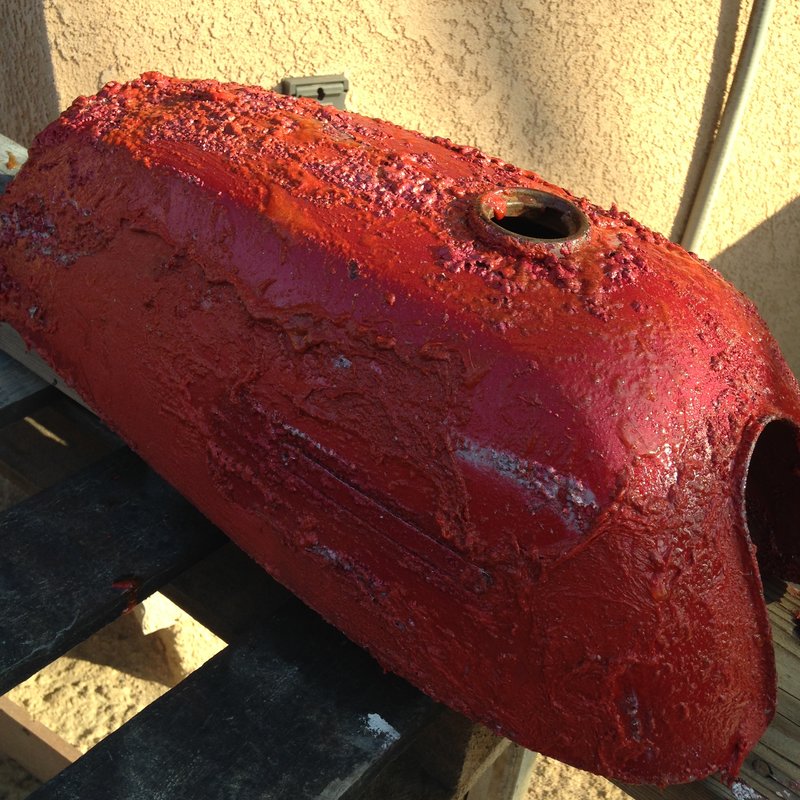 ---
12/12/2014:
Ah, the engine. This engine is pretty amazing, but it takes someone with know how - enter Ted Henry (or as I call him Ducati Ted) So good he doesn't even need a last name. Thank you to Gary Grove, Gabe Trench ,Ed Milich and Paul Montgomery for leading me to Ted (these Ducati guys are mythic and hard to find). Ted and I went through the engine but have not separated the case yet. While it looks pretty good inside, the case is cracked in the lower corner so Ted is finding us another.  It pays to have friends.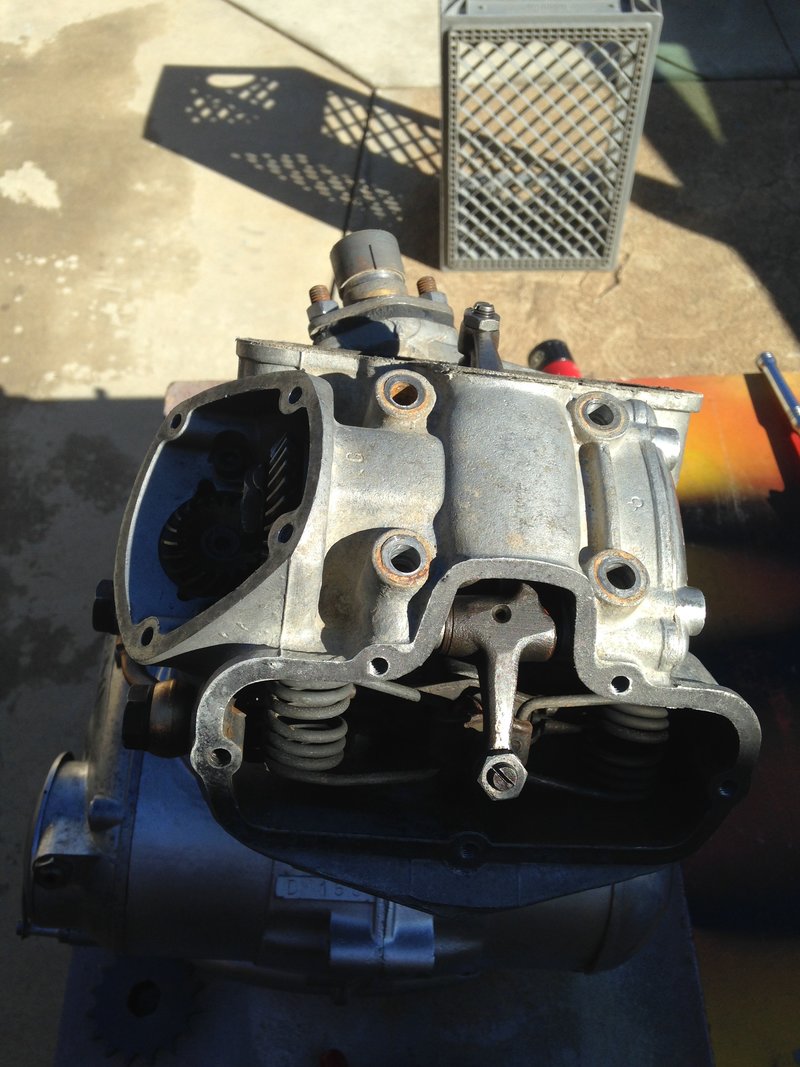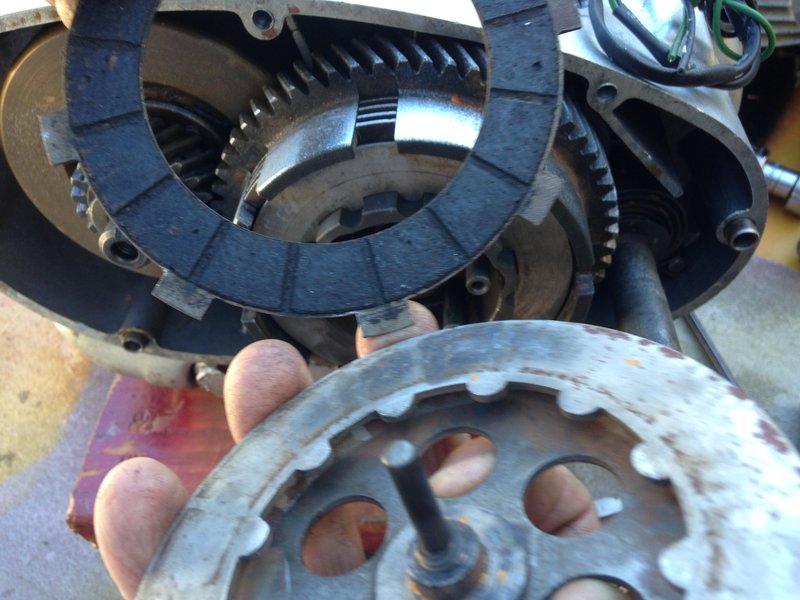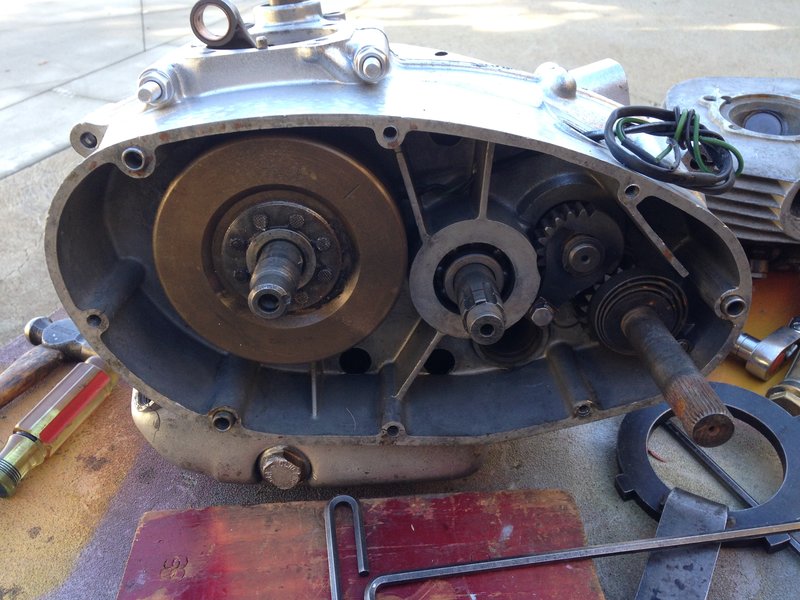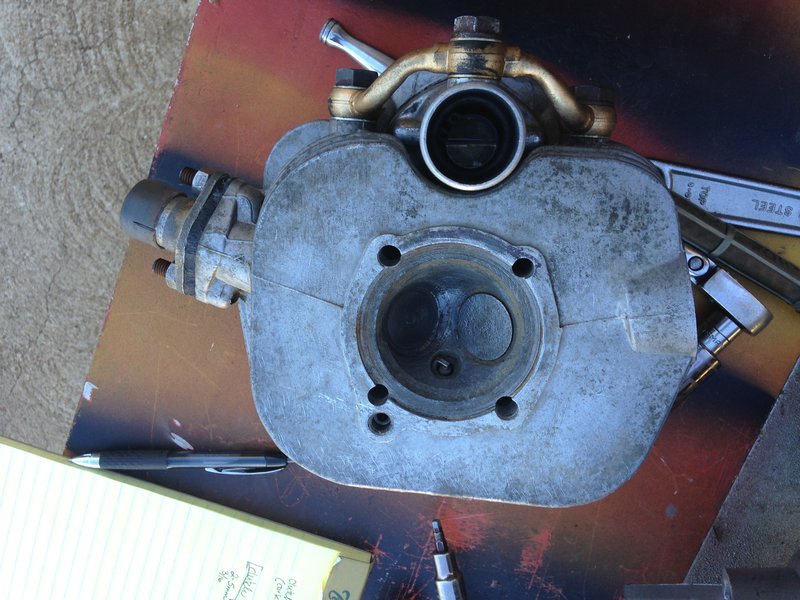 ---
12/26/14: Down to the basics; frame fabrication - cutting and grinding. Bill sets up the jig to lengthen the swing arm 1 and a half inches. We need to fix that tank so it mounts on the VanTech frame and the seat will need to be re-positioned, too. Bill creates new motor mounts for the Ducati and the weight of the engine requires some additional frame reinforcement. Thanks to master welder Enzo Falconi!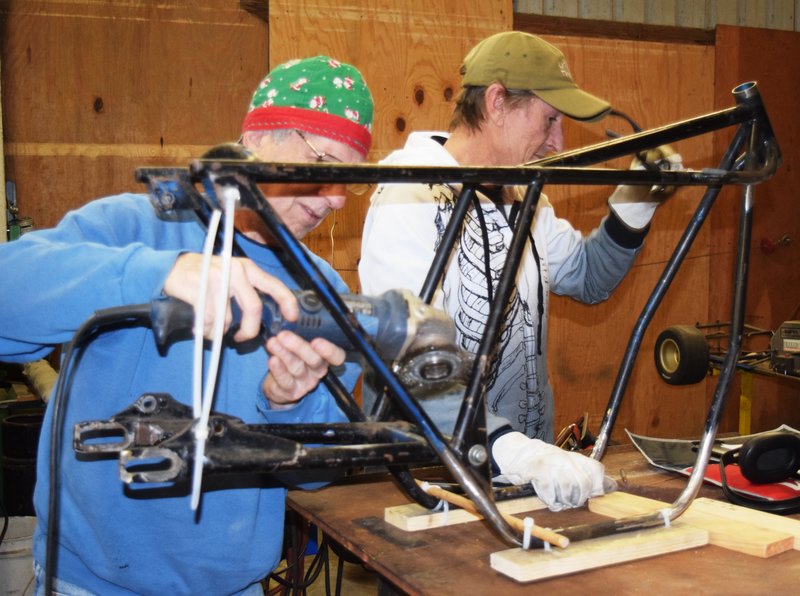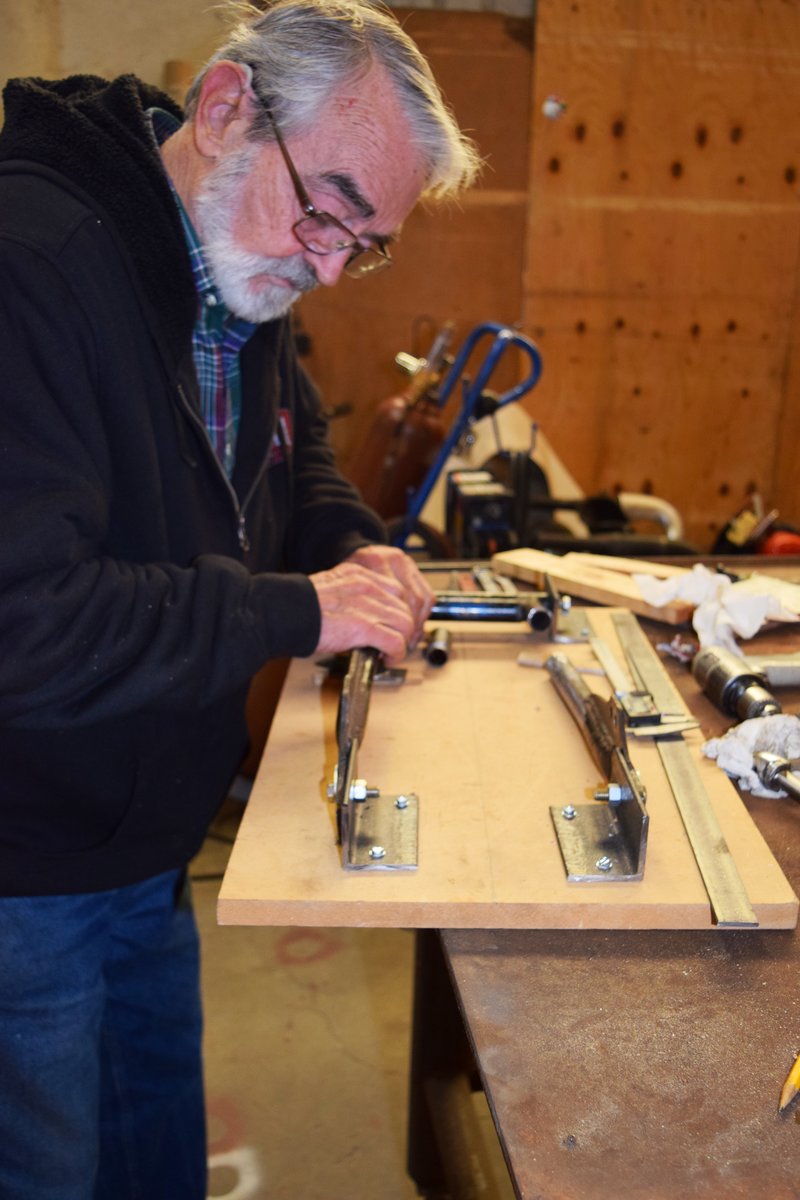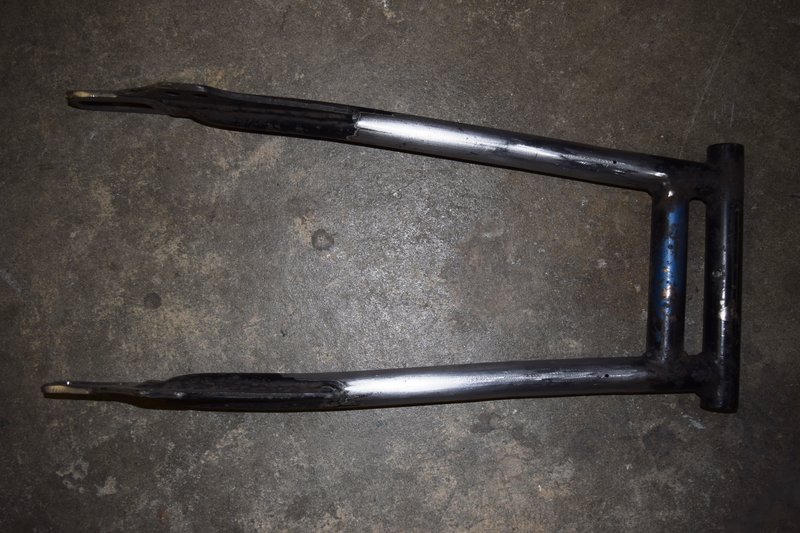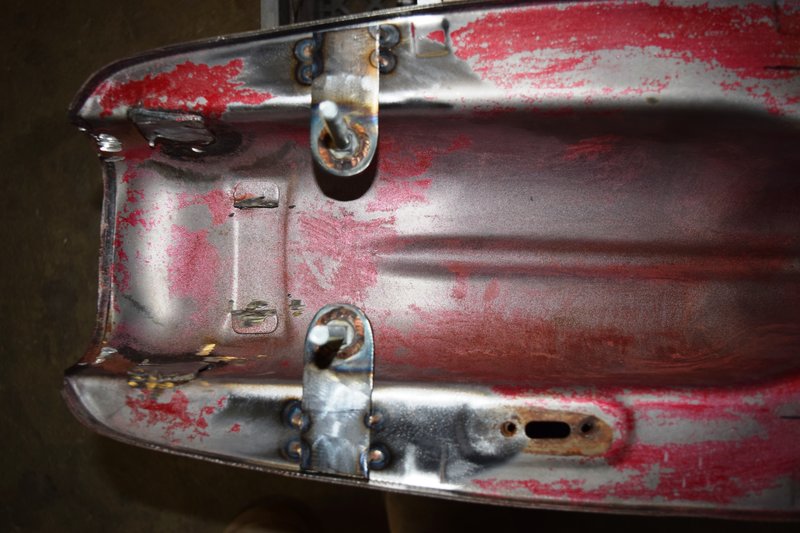 This is Bill in 2014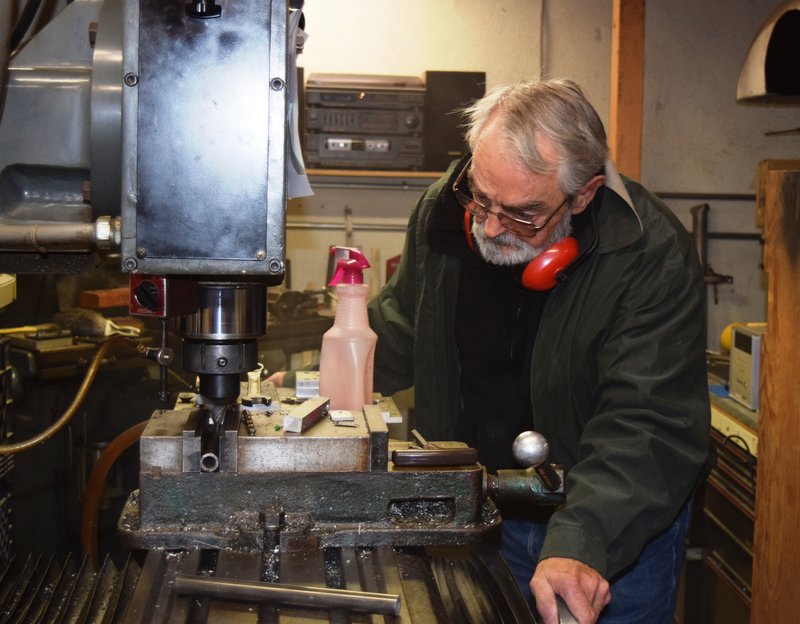 He's still got those mad skills!

---
1/3/2015: The frame is slowly starting to come together, newly fabricated motor mounts compliments of Bill VanTichelt, extended swing arm, Girling Shocks on the rear, vintage Suzuki cafe style gas tank and the Honda hub - lining up perfectly with the Ducati engine. Those hubs may have come from a salvage yard but they will clean up nicely!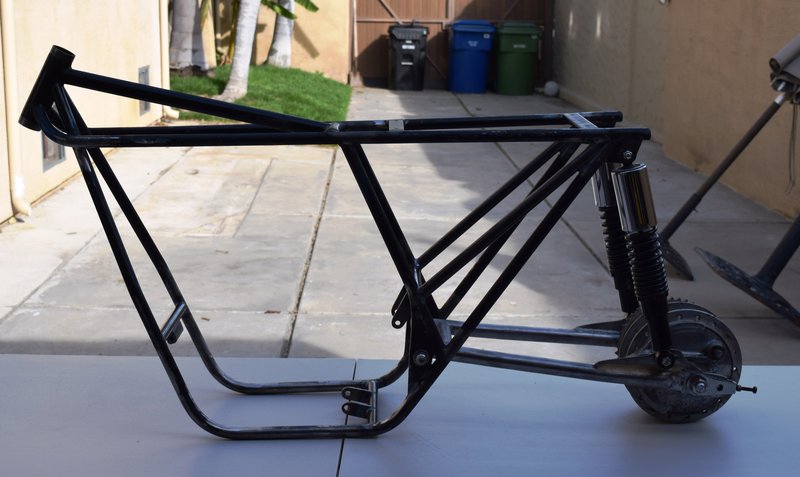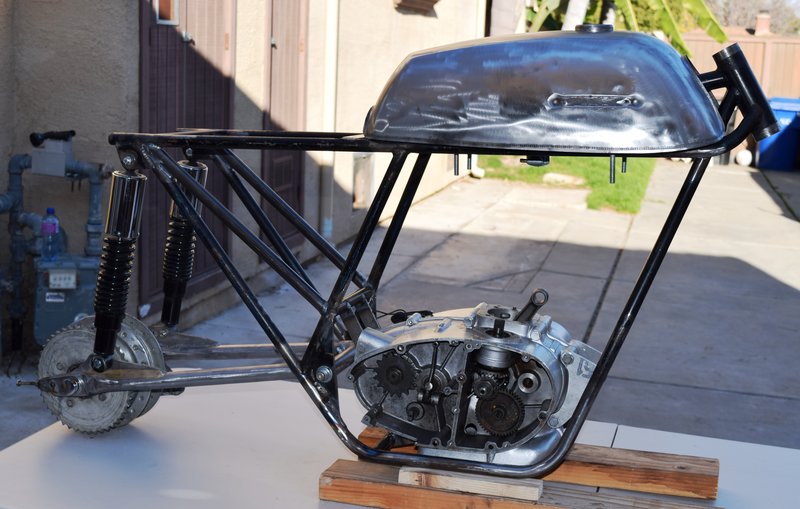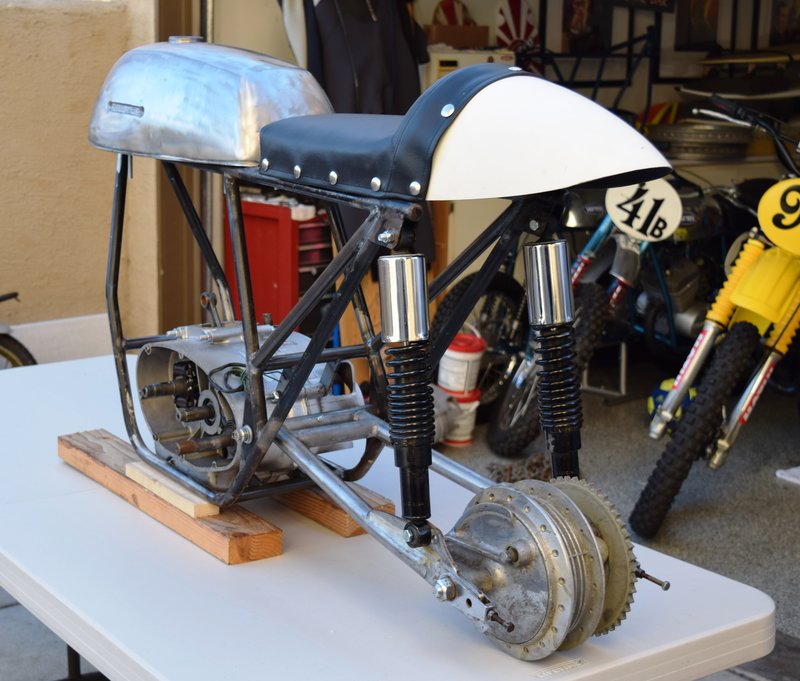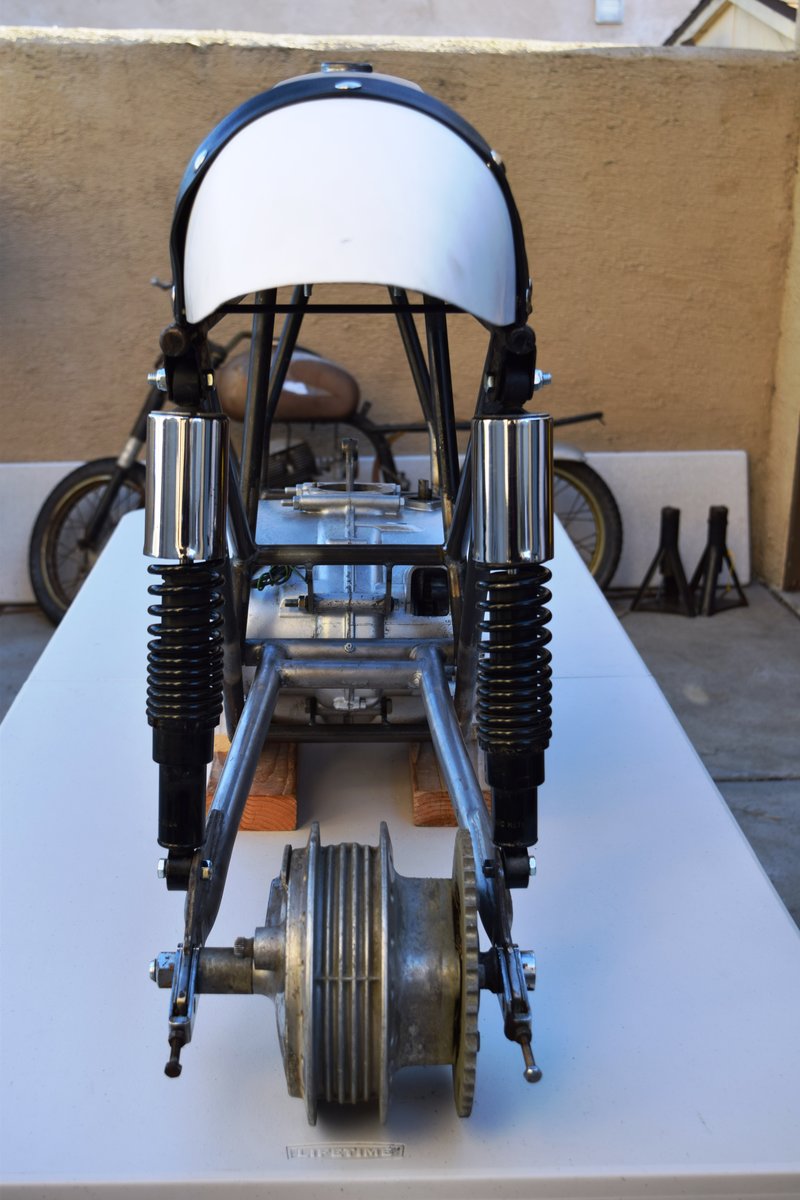 ---
2/27/2015: Well, I've been working on the hubs (1966 Honda CL 160) and they are finally starting to shape up after hours of wet standing. I know, I know, I shouldn't be working in the kitchen 
but it just makes perfect sense with the water and all, plus I can watch Chopped while sanding!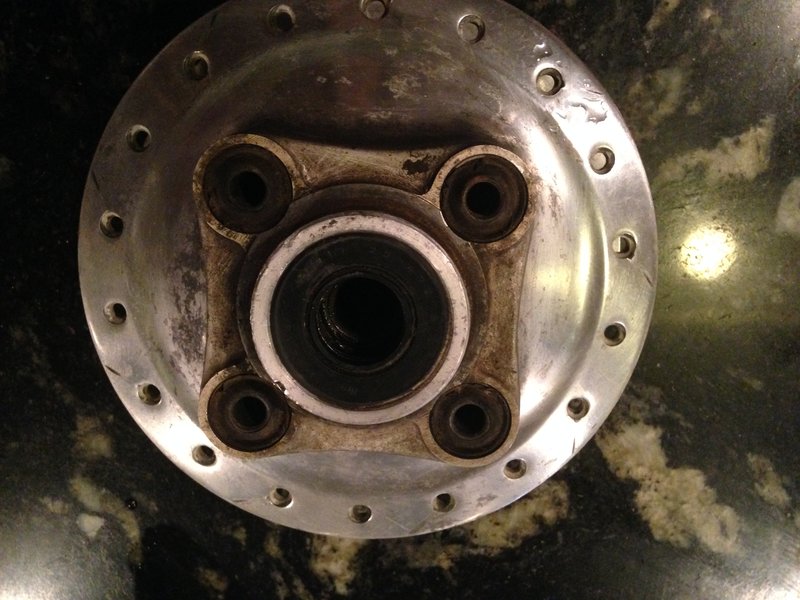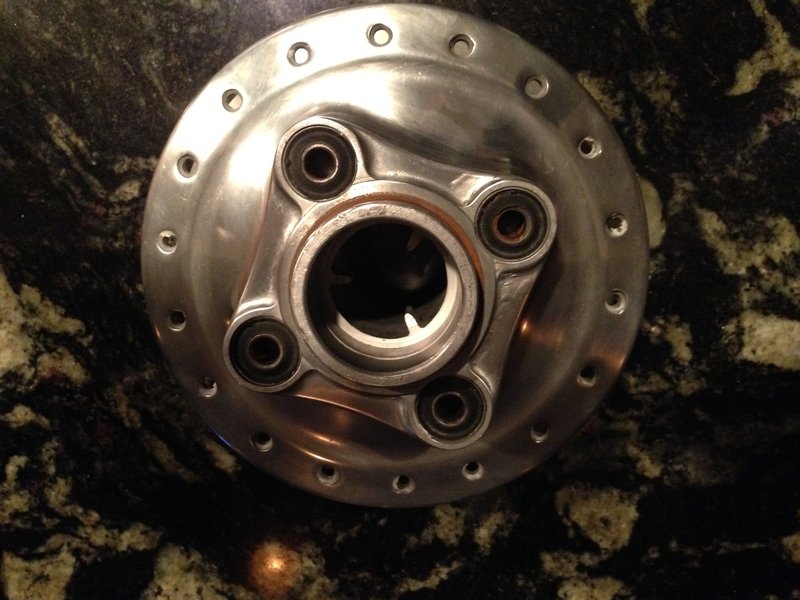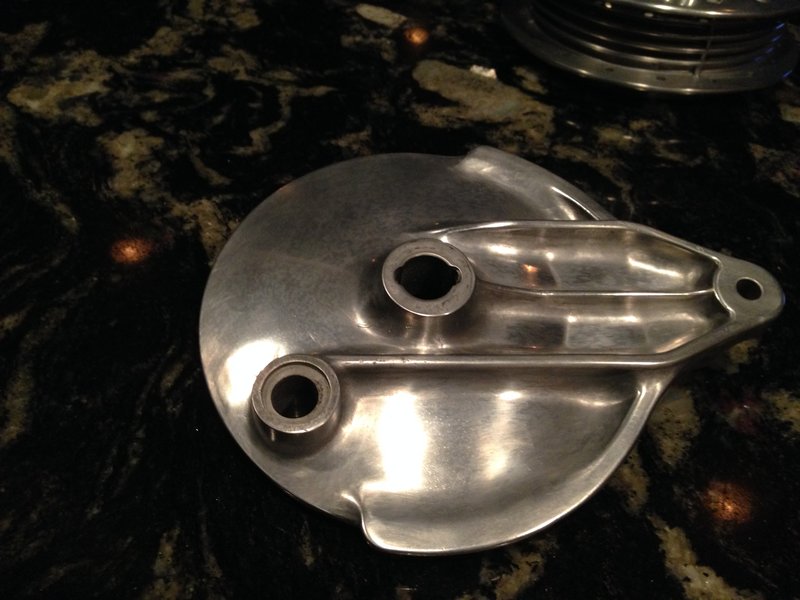 (before and after)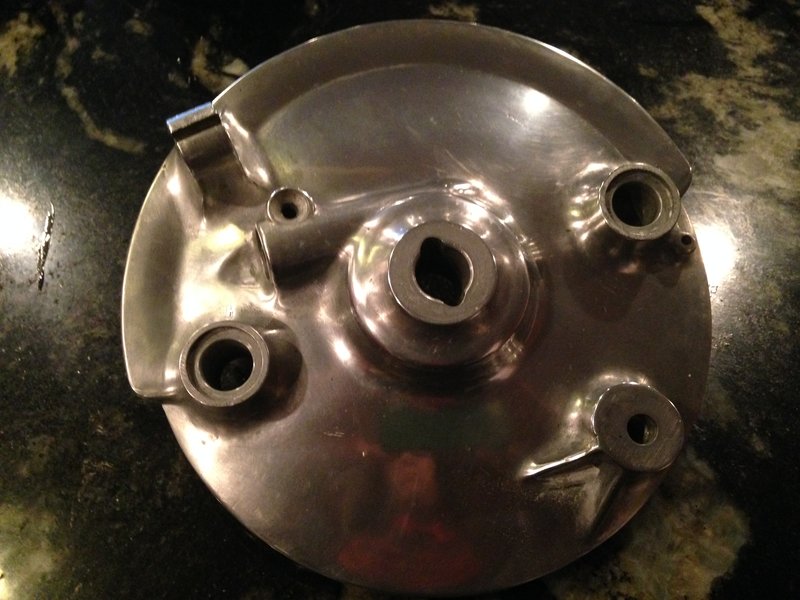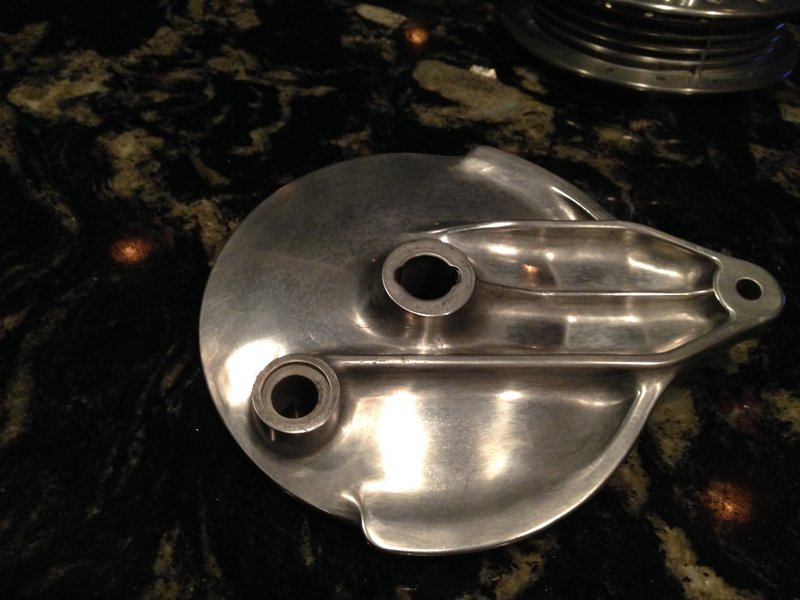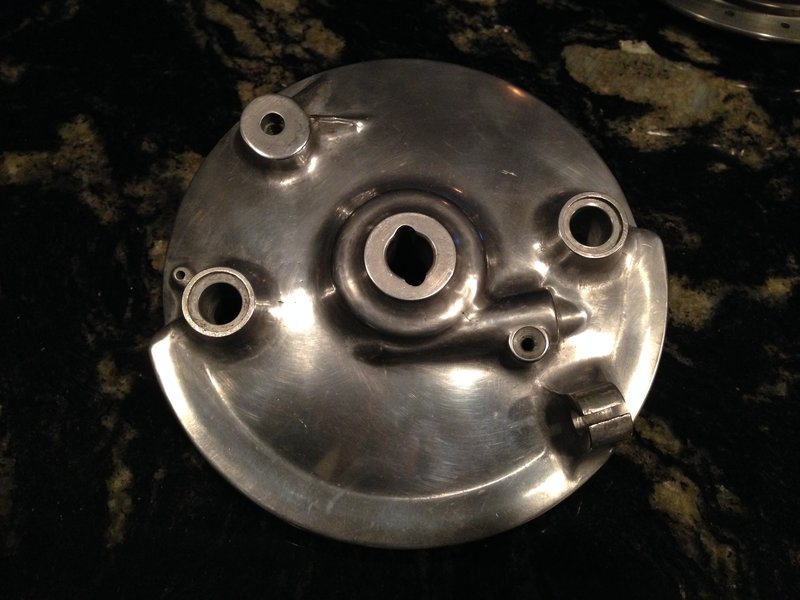 Starting on the engine rebuild this week - cannot wait!
---
2/28/2015: I guess it's time to get my hands dirty, again. My very first case splitting (is that even a verb?) The learning curve on a Ducati engine is pretty steep, not to mention parts are rare. Luckily for me, I have Ted Henry, the master. Did I mention he gave me homework - yes there was reading involved. Who knew we would have to essentially get two engines just to make one good one. Thank you to Jonathan White for the second engine. I have to say the more I work on the engine, the more I appreciate it's design and ingenuity.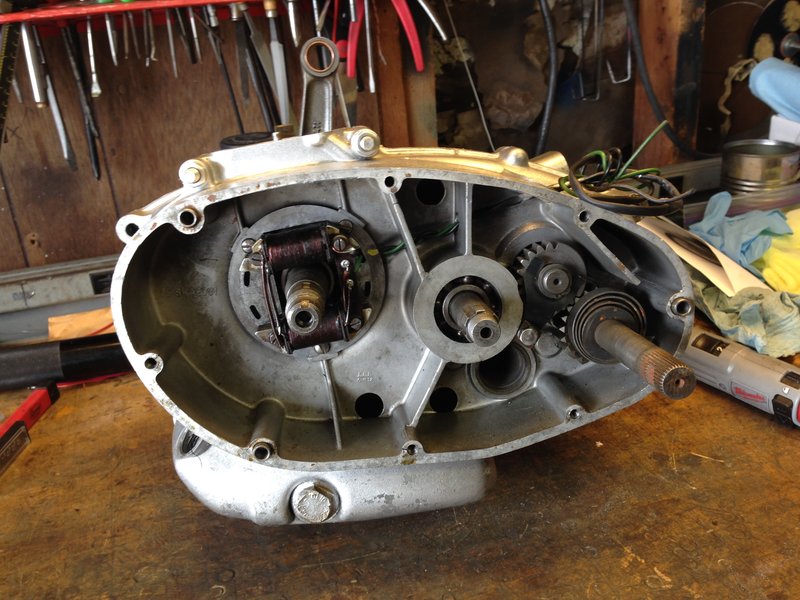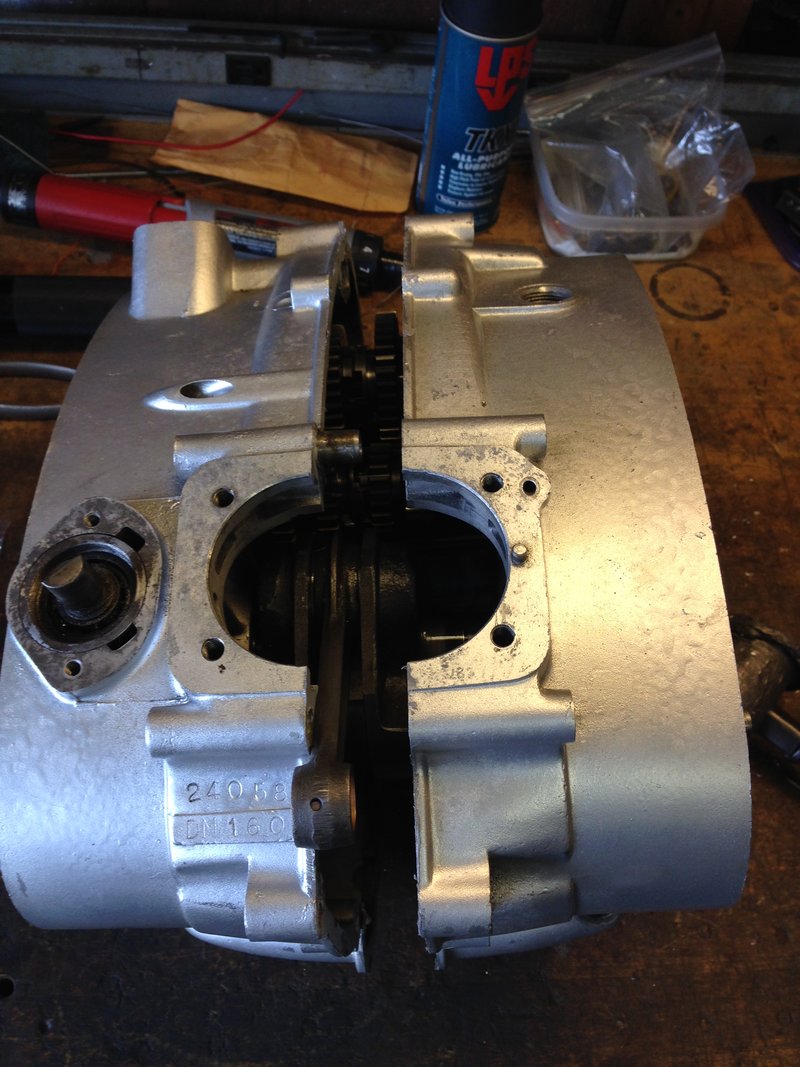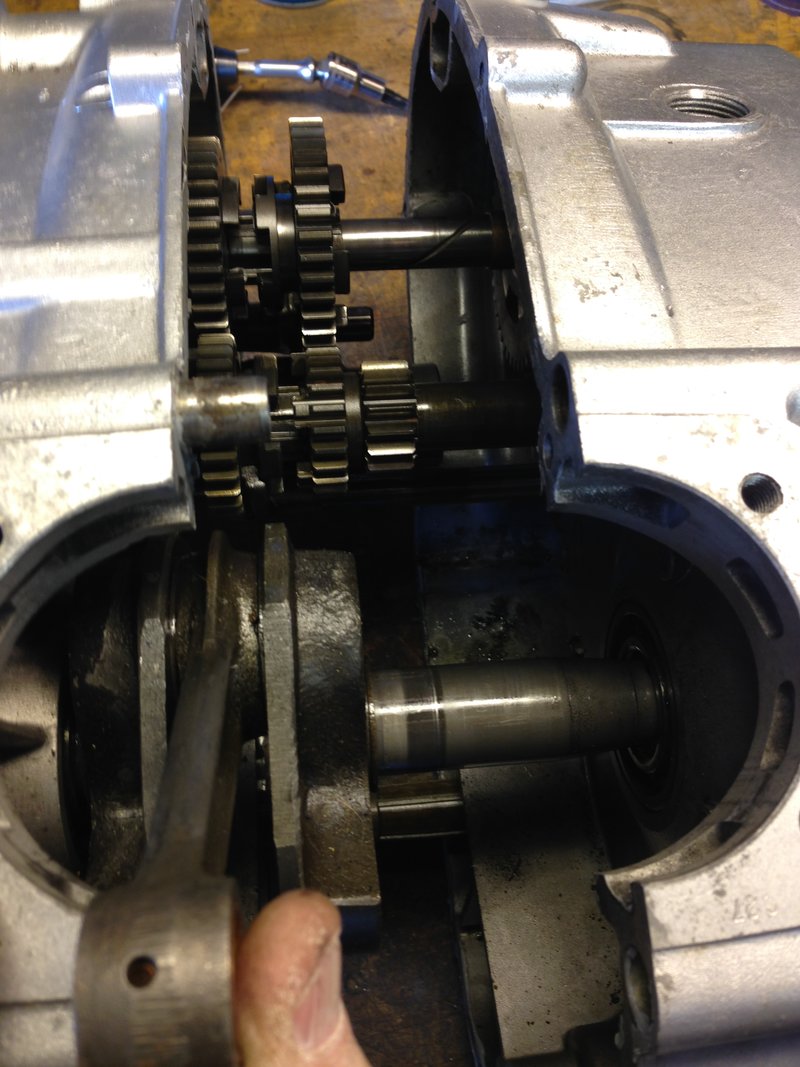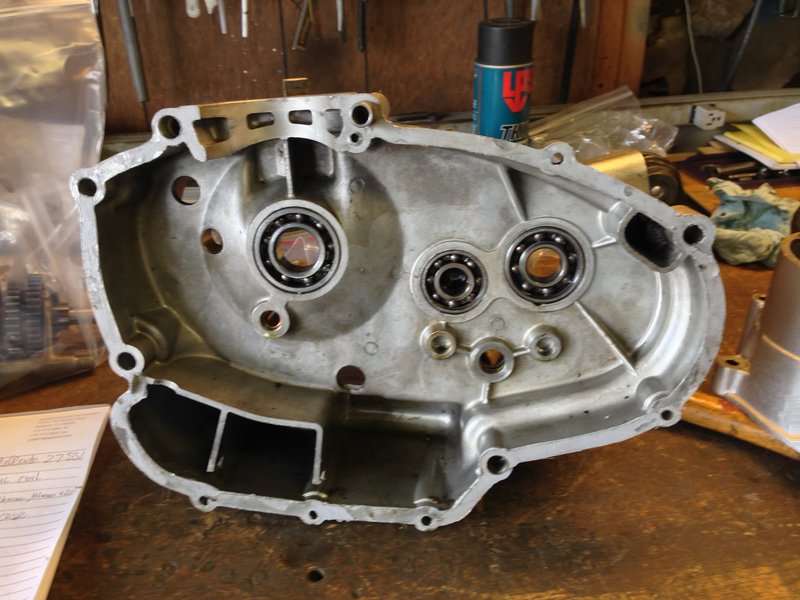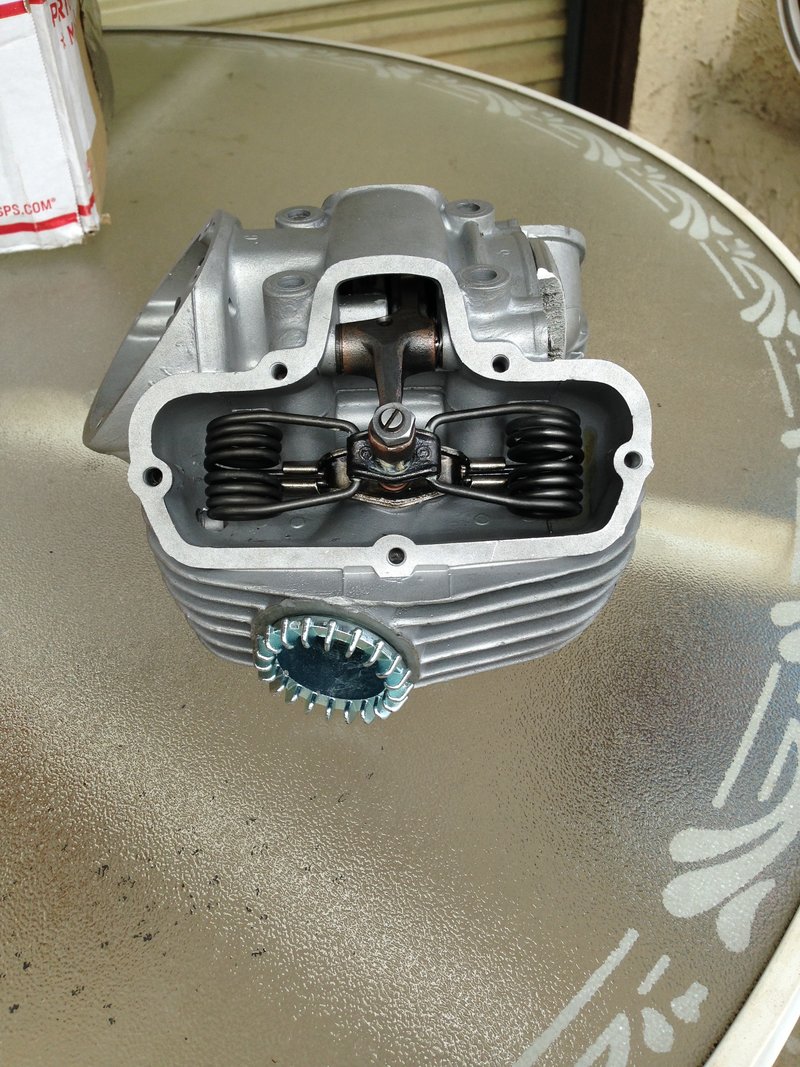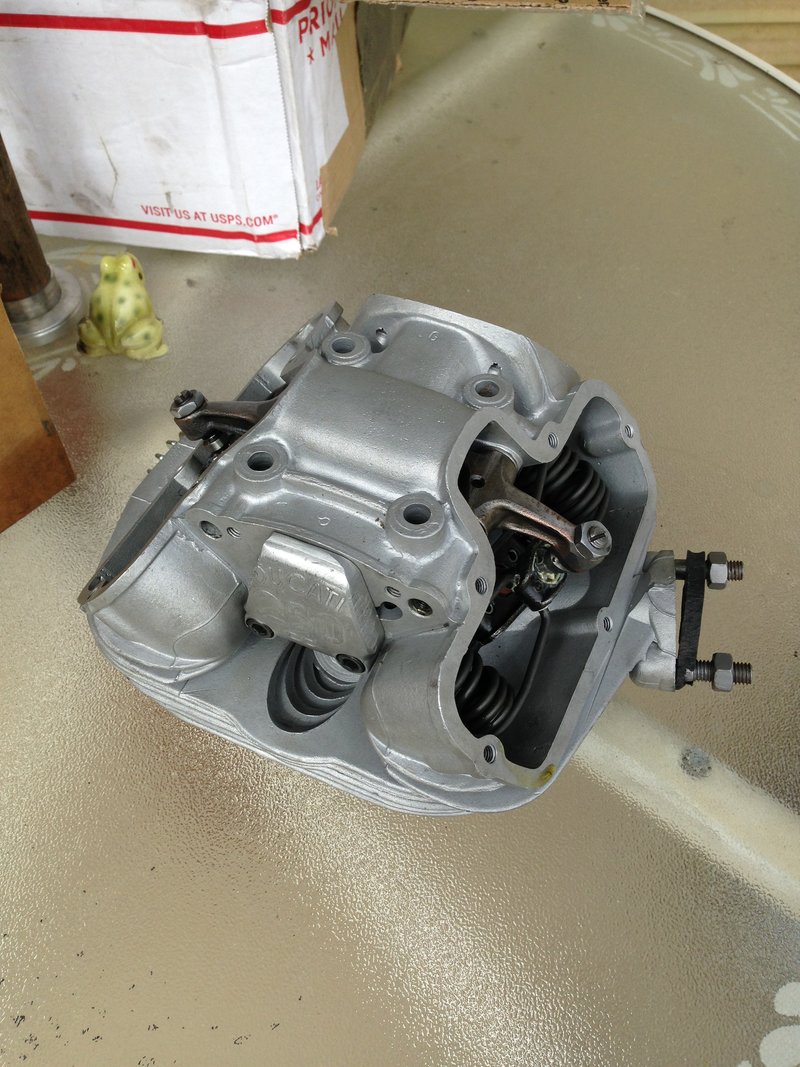 Time to get working on the gas tank. Back in the day, I was quite good at body work.  We'll see if I can remember what to do.
---
4/6/2015 - Well things are coming together just not quick enough. The engine is done rebuilt by Ted Henry and Frank Scurria (look him up he's a pretty notable Ducati racer!) I was able to get a lot of parts from Paul at www.guzzino.com and was so lucky that he and Ted are tight.  By the way, if you are ever in the mood to rebuild a Ducati, the average price for a part (any part) is at least $50.00 and up. I have been working on the tank and still color sanding to get it perfect. The rims (thank you Yoshi at Yoshi's Garage) are now at Buchanan Rims (thanks to Matt Buchanan and Robert Buchanan  - they rock!) Hopefully, we will have a rolling chassis by this weekend!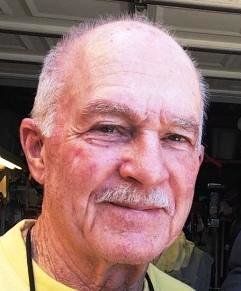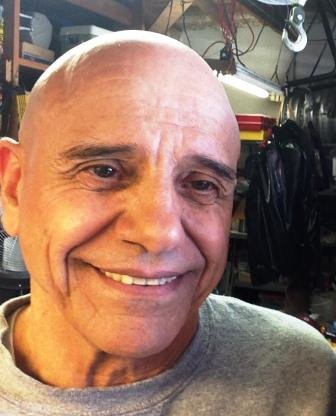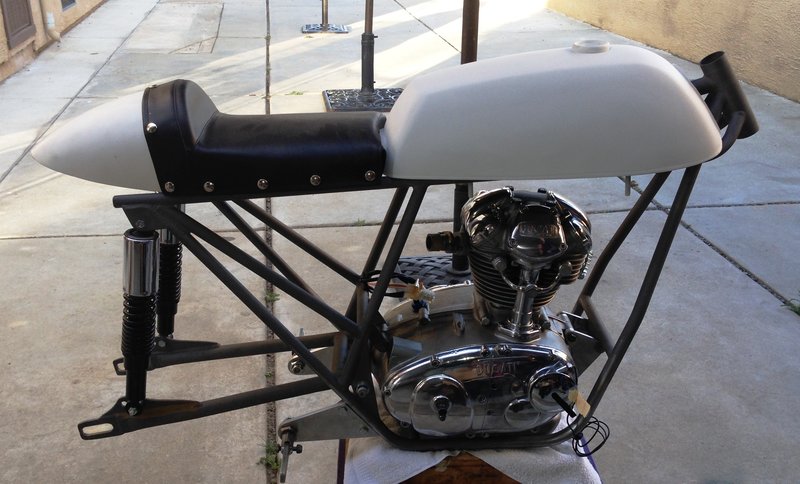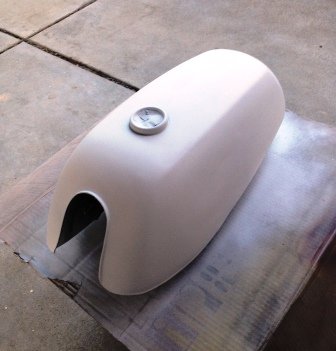 (Ted Henry)                    (Frank Scurria)
---
4/22/2015 - We are so fortunate to have such amazing people helping us. My brother Bill, Jr. has been machining all these excellent parts (see the neck and foot peg assembly for example), and my dad created a great manifold for that crazy carb I had to have, which was machined by Rafal at A&R Industries in Marina Del Rey (thanks Rafal you are an old world Master!) The welding was done by Bob at Elco Welding in Venice, CA (thanks Bob and Mark for fitting us in). We've settled on a paint scheme but I'm not divulging anything yet but it's pretty un-VanTech. until next time.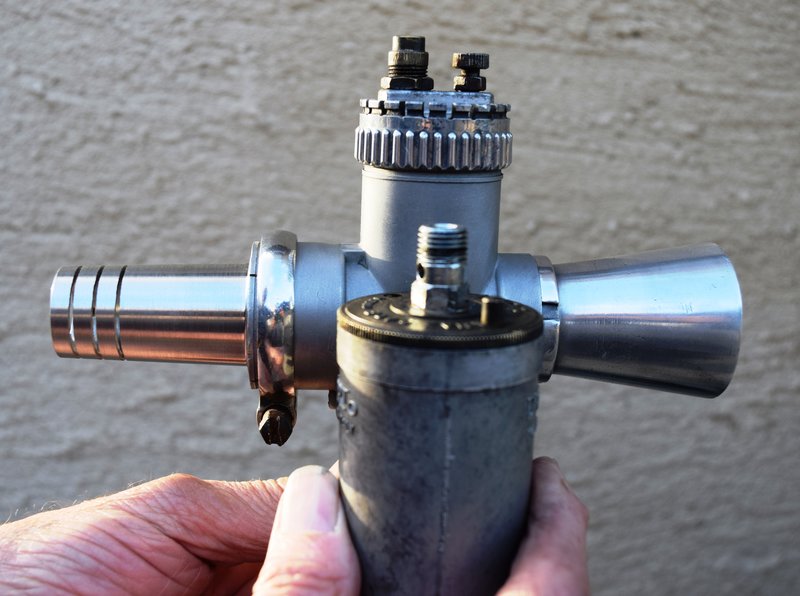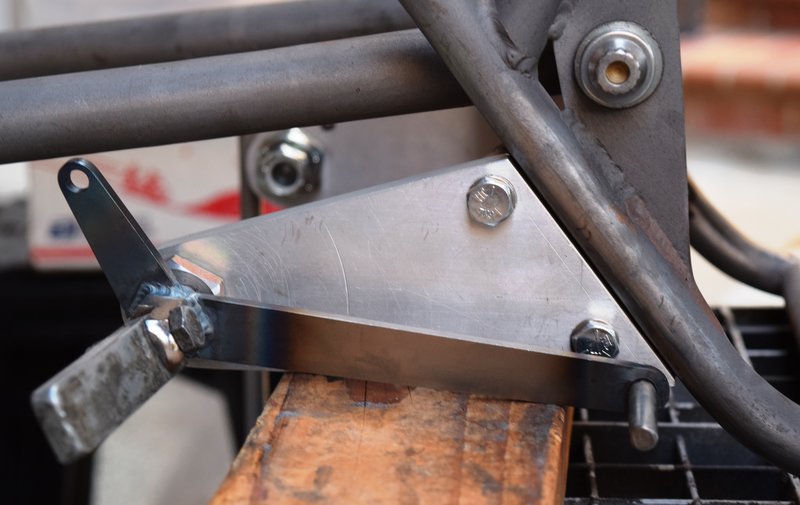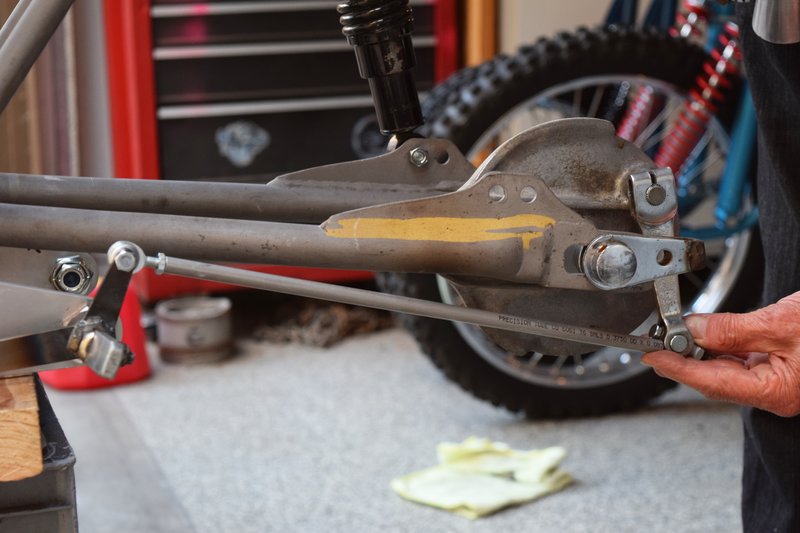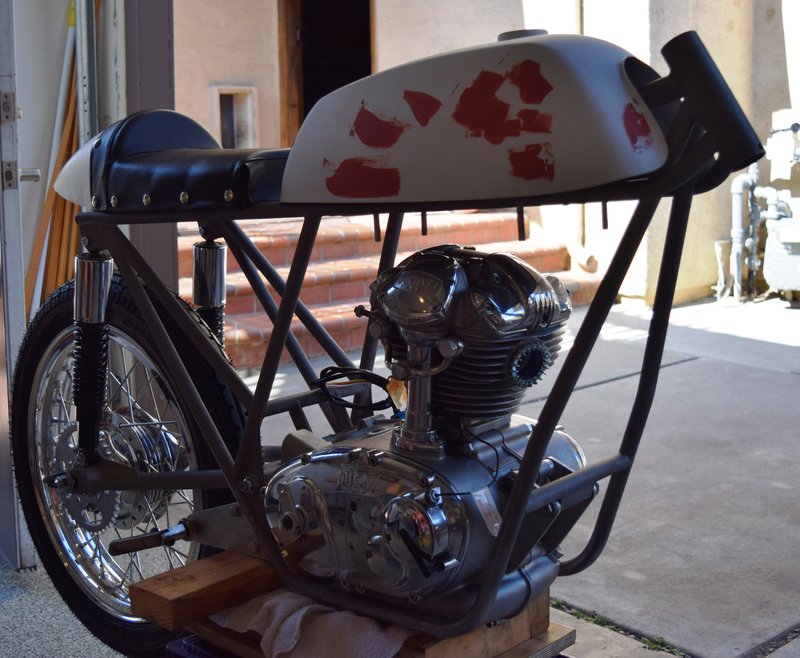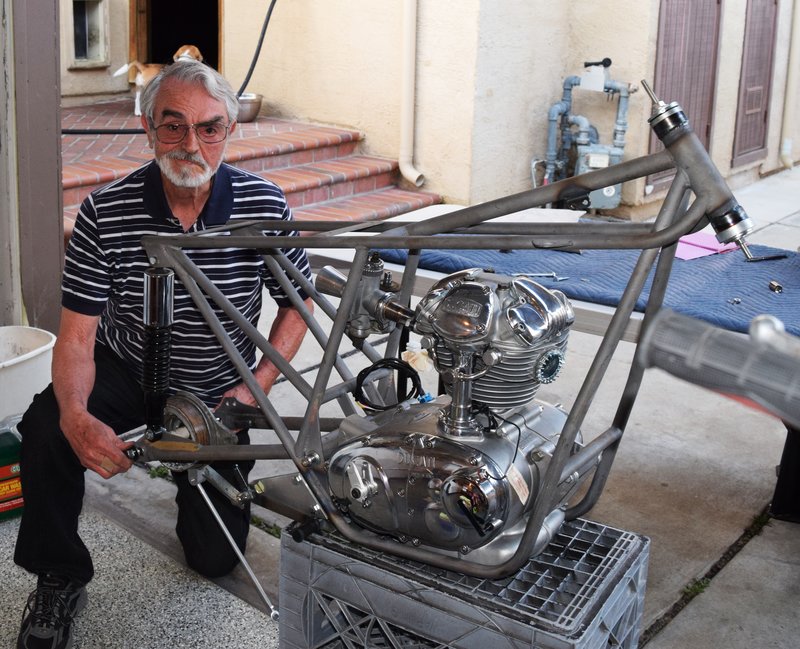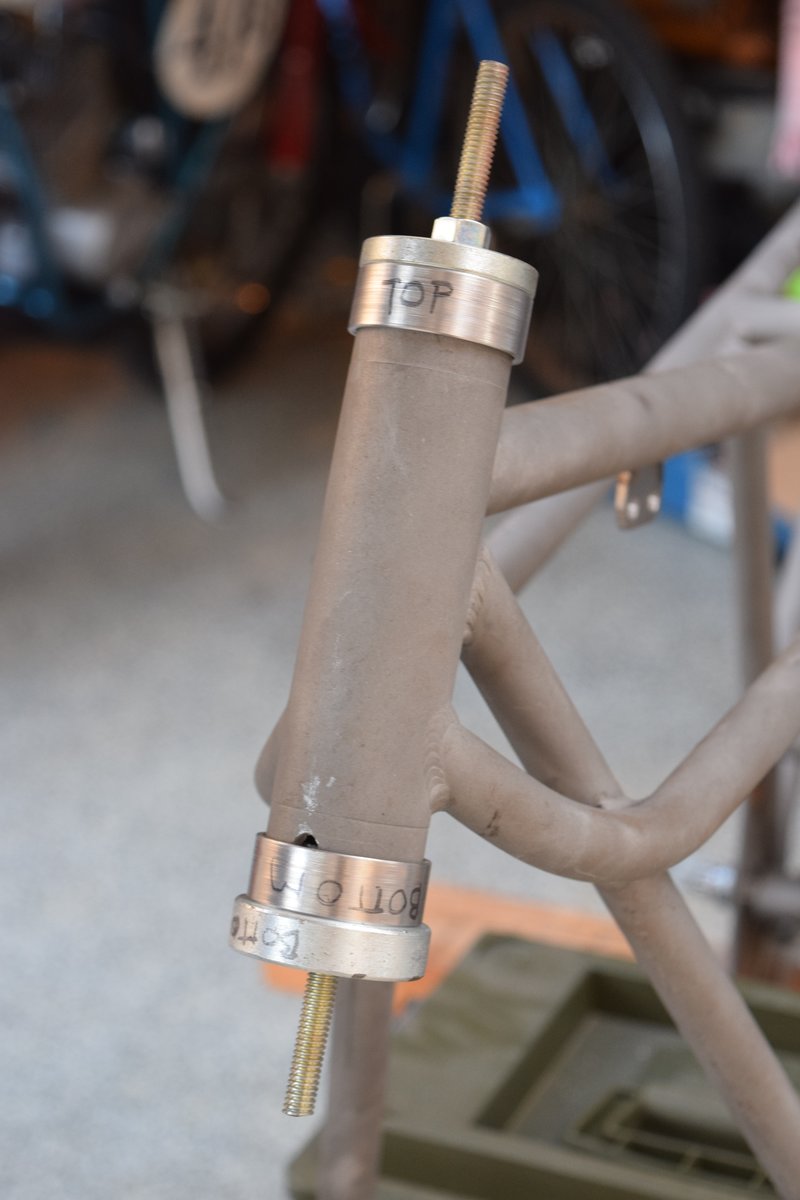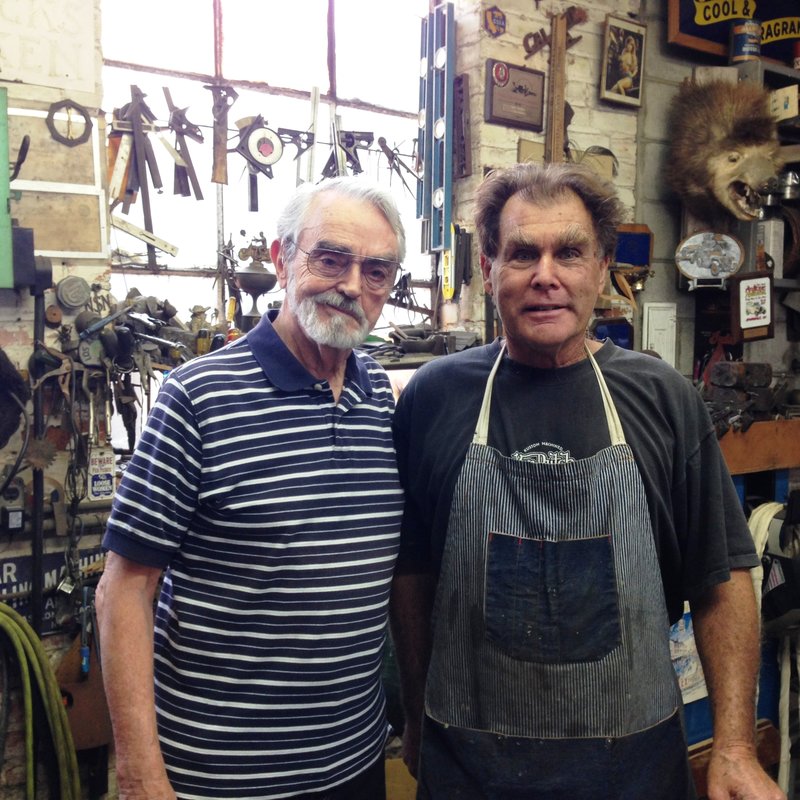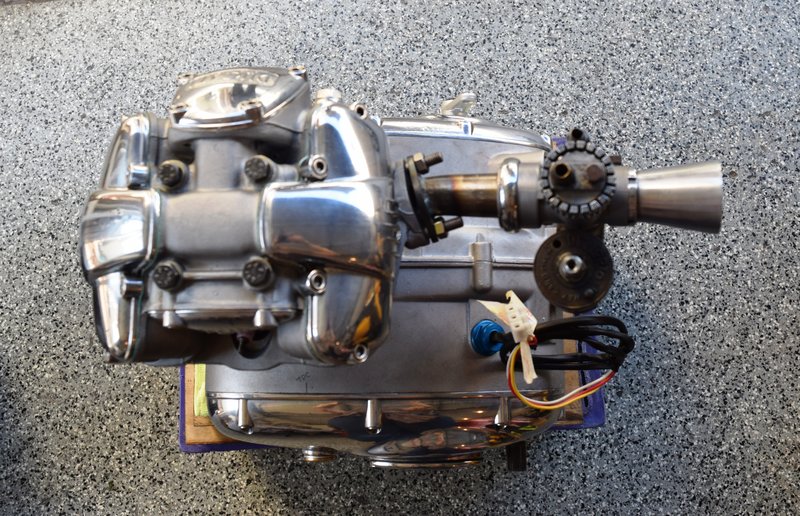 ---
  7/17/2015 - whew, the custom exhaust is finally done.  Thanks again to Elco Welding for busting out a beautiful exhaust system and fender mounts.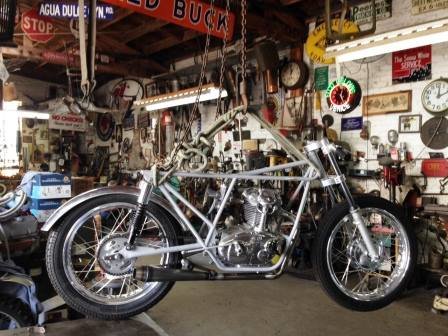 Just took the bike apart and its off to painting, polishing and chroming!      
---
09/10/2015 Well here it is all put together and ready to rock and roll! Pinstriping by Pacman.  Thank you to everyone that helped us with this bike!