All Kinds of Flying VanTechs:
We would be honored to showcase your bike. Please send us a picture and a bit of description and we will add your bike to the gallery. (contact: holly@vantechmotorcycles.com)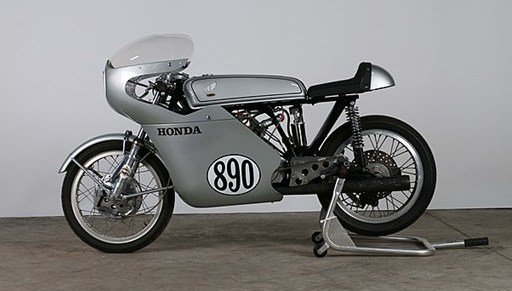 A totally awesome 1966 VanTech Honda CB160 road racer that was originally owned by Gary Davis.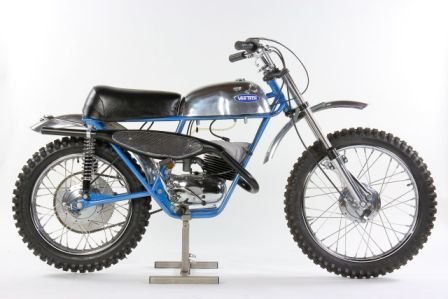 1971 Harley Baja VanTech owned by Tom White (AMA Hall of Fame) http://www.earlyyearsofmx.com restored by Lee Fabry (a VanTech restoration expert - leefabry@yahoo.com) and an amazing photo by John Karr at Motocross Action Magazine http://motocrossactionmag.com

---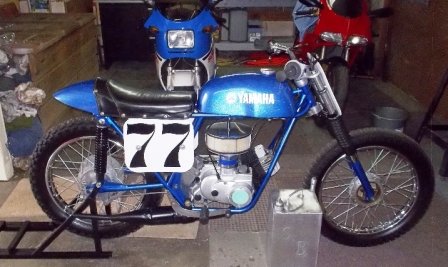 VanTech Yamaha owned by Steve Baker #32 who owned and raced a few VanTechs (100cc to 250cc) Steve was ranked #1 novice nationally and was #1 at Castlerock.
---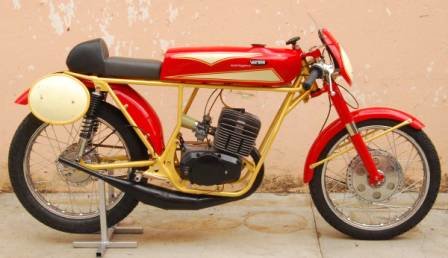 A beautiful golden VanTech frame with a Minerelli 175cc (an Italian engine) - a classic road racer.

---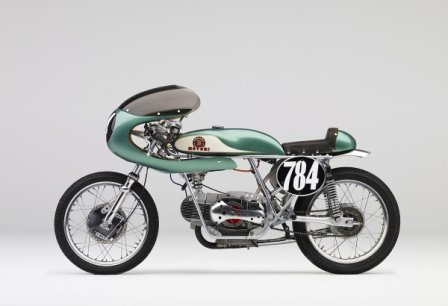 A VanTech frame (chrome no less) with a Motobi engine - a vintage cafe racer owned by Stuart Parr http://stuartparrcollection.com - excellent photo by Todd McLellan http://www.toddmclellan.com
---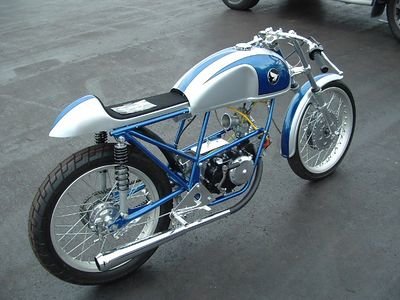 A sweet little Honda S90 VanTech Cafe Racer - owned by Moto Armory http://www.moto-armory.com and restored by Scott Turner, Team Scott Racing.

---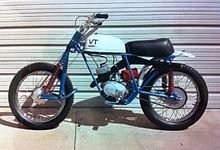 Roehr Brothers-VanTech Hodaka Ace 100 owned by Rudy Pock and restored by Lee Fabry.

---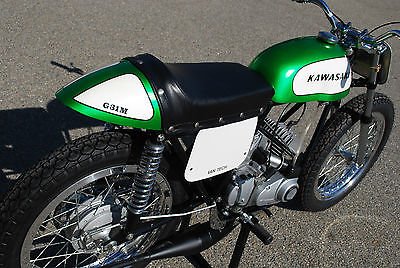 A one of a kind 1970 VanTech Kawasaki G3m (ground up restoration by Lee Fabry).
---
A 1969 VanTech So Cal. Desert Racer Hodaka 100cc owned by Gary Parker and restored by Lee Fabry.  Awarded best in show at the 2012 Willow Springs Raceway, Corsa Moto Classica Speedway and "2nd in Class" at the 2013 Dana Point Concours D'Elegance show, Excellent photograph by Tim Kuglin, courtesy of MotoZania.com www.motozania.com  (all rights reserved).
---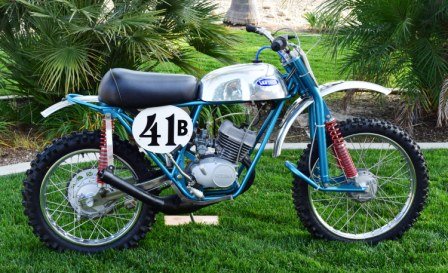 A 1972 VanTech with a Hodaka 125cc Wombat engine - a classic motocross bike owned by Rob Walker (previously owned by Paul Stannard of Strictly Hodaka).

---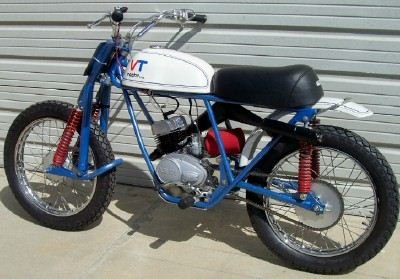 A wonderful 1969 VanTech by Roehr racer - a replica of Duane Roehr's actual bike - owned by Brad Dehore and restored by Lee Fabry.
---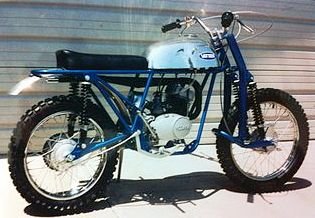 A prototype Vantech Hodaka Ace 90 (built for Bill's son) owned by Paul Stannard http://www.strictlyhodaka.com and beautifully restored by Lee Fabry.
---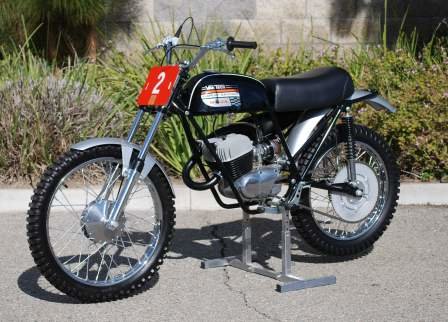 Spectacular 1970 Vantech Harley Baja owned by Rob Walker and restored by Lee Fabry. One of only two VanTech Harley Bajas in existence.
---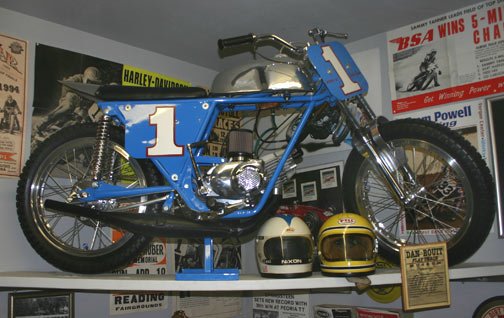 A 1974 VanTech Suzuki 100 owned by Dan and Kathy Rouit restored by Pancho Vincent http://www.vft.org
---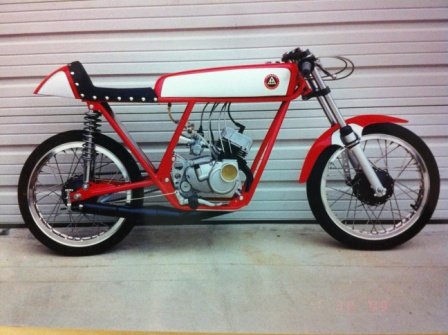 A period correct VanTech Road Racer restored by Lee Fabry.

---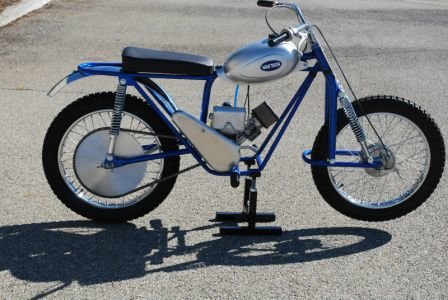 One of only a few - a 1964 Classic VanTech Scrambler owned by Moto Armory and re-imagined and restored by Lee Fabry.

---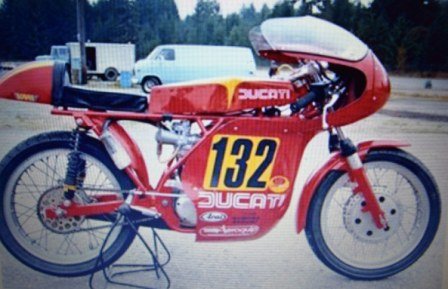 An amazing VanTech Ducati Road Racer (with 250 Desmo) owned and raced by David White http://automobileman.com 

---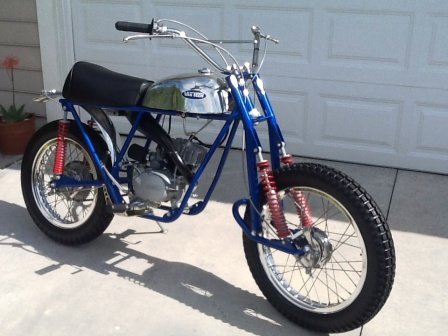 A classic VanTech Hodaka 100 Scrambler with the VanTech Leading Link Forks - owned by Gary Parker and restored by Lee Fabry. One of the few fully complete kit bikes.
---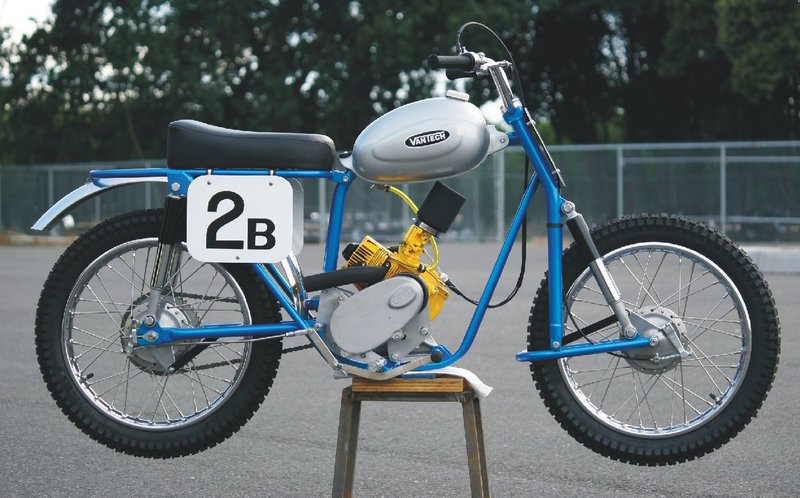 A 1963 VanTech Scrambler. This is bike no.: 4VS102, the second VanTech motorcycle production bike made. VanTech Factory Rider Joey Petz raced this bike as an alternate 2B which was the bike used by Cycle World Magazine for their May 1964 article which put VanTech on the map (check it out in our shop - free literature section). Owned and meticiulously restored by Bill VanTichelt III with some help from Bill VanTichelt. 
---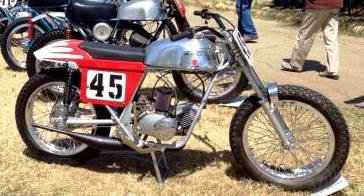 An amazing one of a kind VanTech Suzuki A100 flat tracker owned by Sal Peluso and Maurice Ortega and restored by Sal with some amazing metal fabrication.
---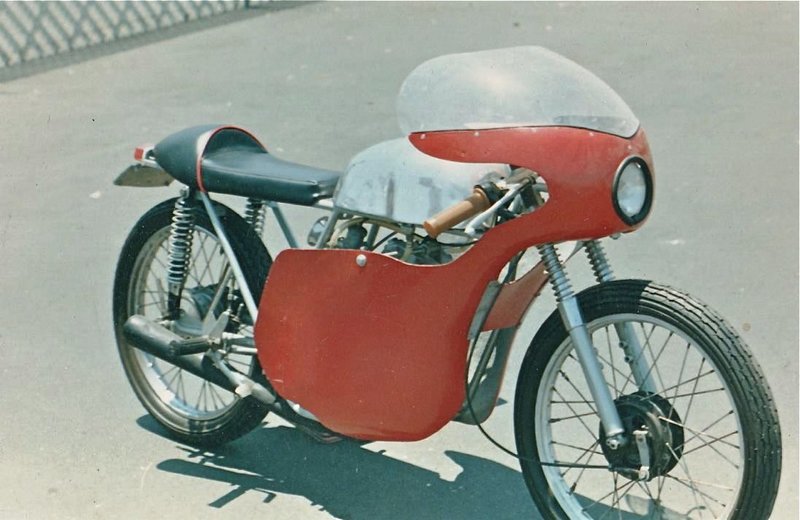 A super sexy street legal VanTech Honda 100cc engine road racer.  Owned by Tim Bamford.
---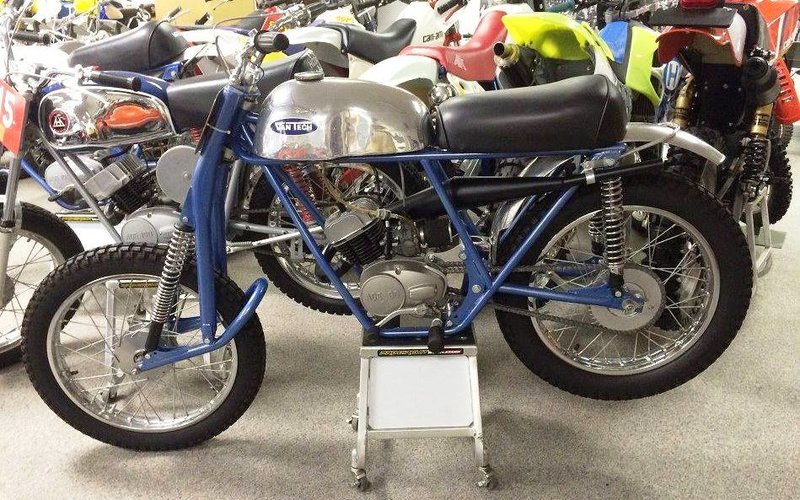 A real beauty! A 1968 VanTech Hodaka Ace 90 owned by Moto Armory and on display at their museum located in Illinois (the largest off road motorcycle museum in the U.S.)
---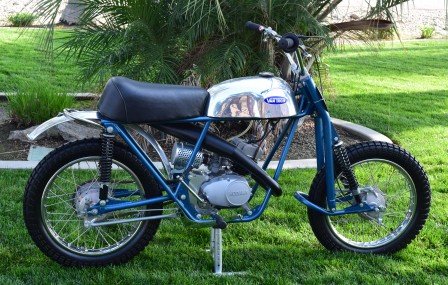 1968 VanTech Hodaka Ace 90, by Roehr, another beautiful spot on restoration by Lee Fabry, First Place Winner El Camino 2014, in its class, owned by Bill VanTichelt. This was Duane Roehr's ( of Roehr Bros.) personal bike.
---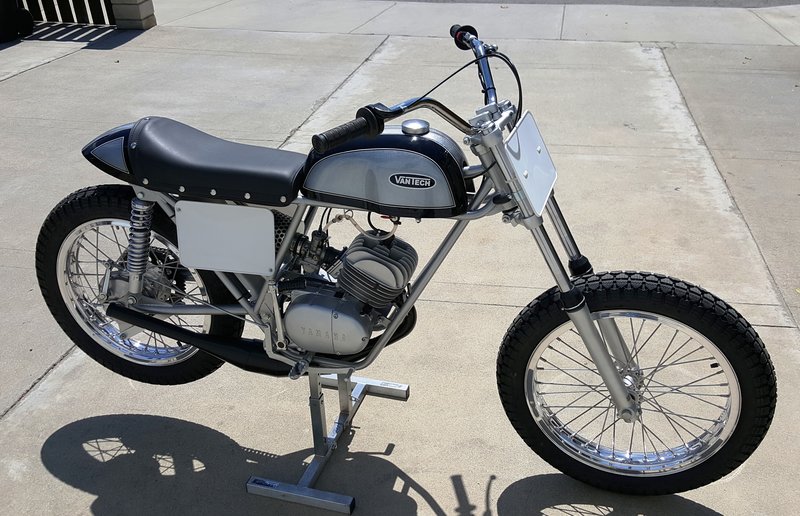 A pristine 1971 VanTech Yamaha 175cc CT1 Noguchi - owned by Rob Walker and beautifully restored by Lee Fabry.  The engine came from Earl Burrows and features the new replica VanTech gas tank and seat pan (for sale now)
---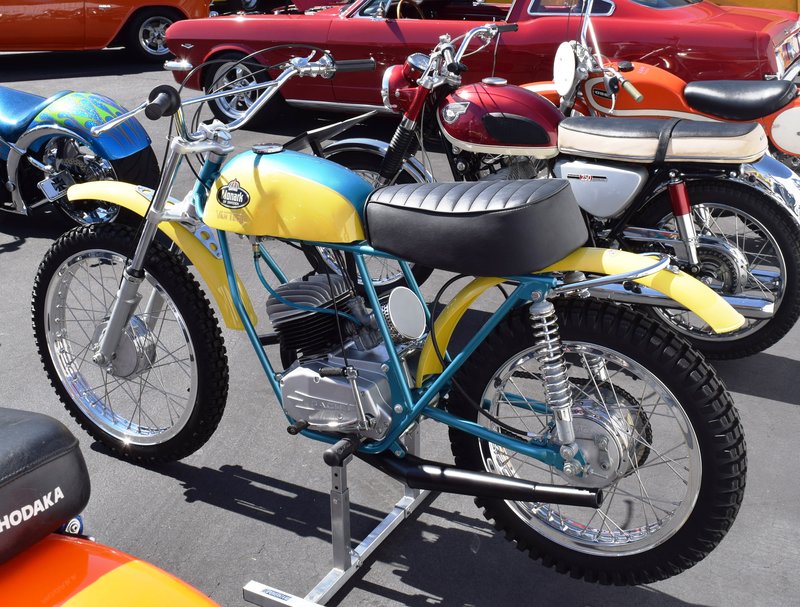 It doesn't get any better than this...a super rare VanTech Monark with a Sachs 125cc owned by Mark Shires and restored by Lee Fabry.
---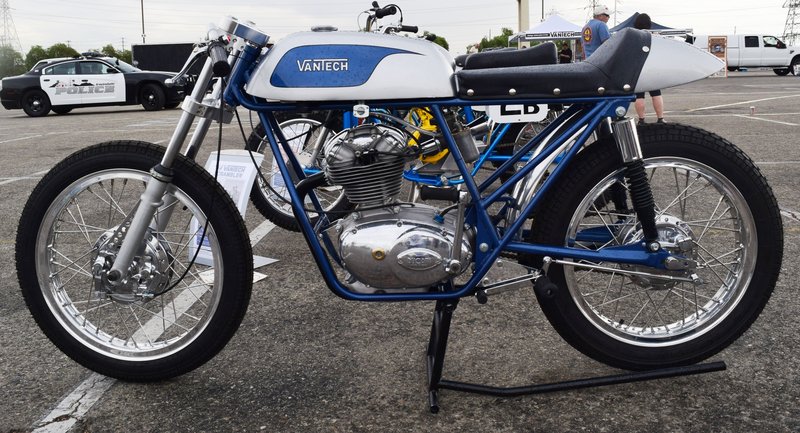 A super cool 1966 VanTech Ducati 160cc Cafe Racer owned by Holly Walker and built by the VanTech family (with help from some really great friends)!
---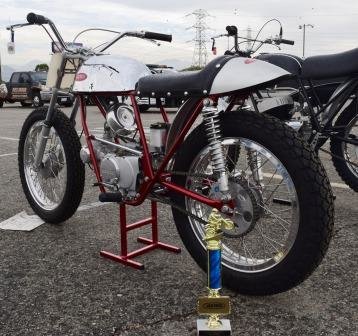 A really tasty VanTech Honda S90 in candle apple red with many rare Webco parts. Nicely restored by Lee Fabry.
---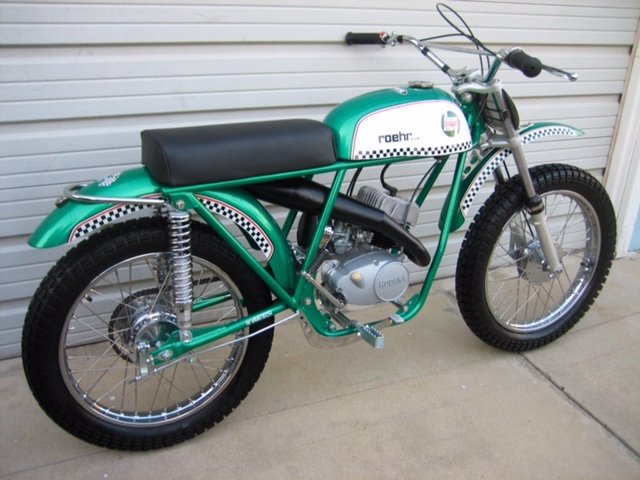 A one of a kind VanTech Castrol Theme Bike sporting a Hodaka engine. Owned by Brad DeHore and restored and imagined by Lee Fabry.  A real work of art!
---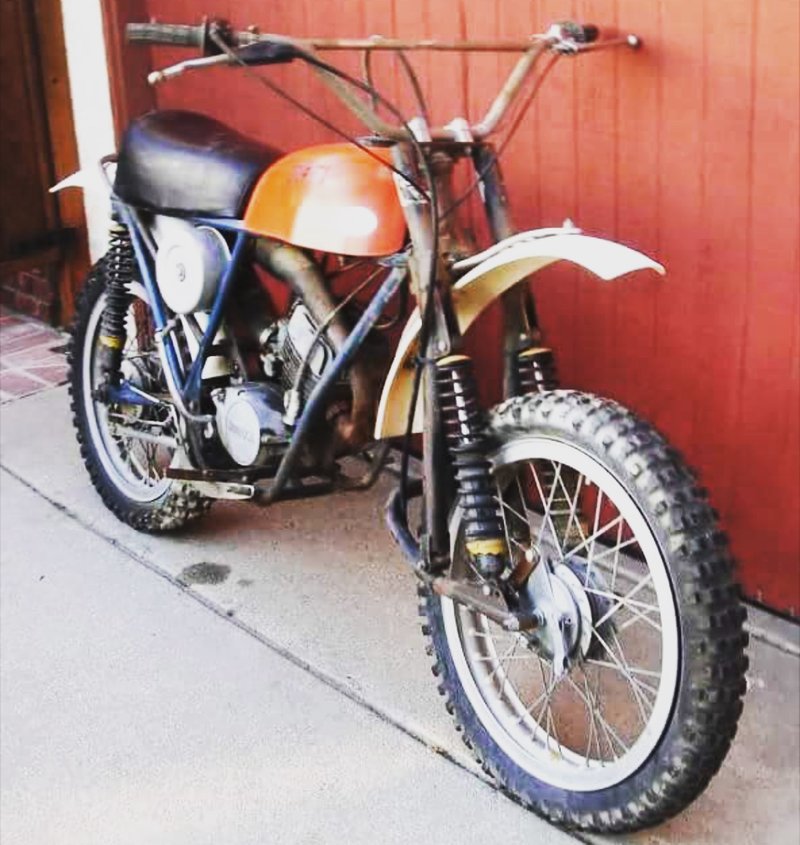 A super cool VanTech Hodaka as raced by the late Mark Rader, original #5 District 37 owned by Gary Parker.
---
A very, very rare VanTech Sprite 80, newly restored by Lee Fabry for Brad Greer.  This VanTech was a pit bike for Brad's father, Tom Greer of the Greer-Black-Prudhomme 1962 dragster.
---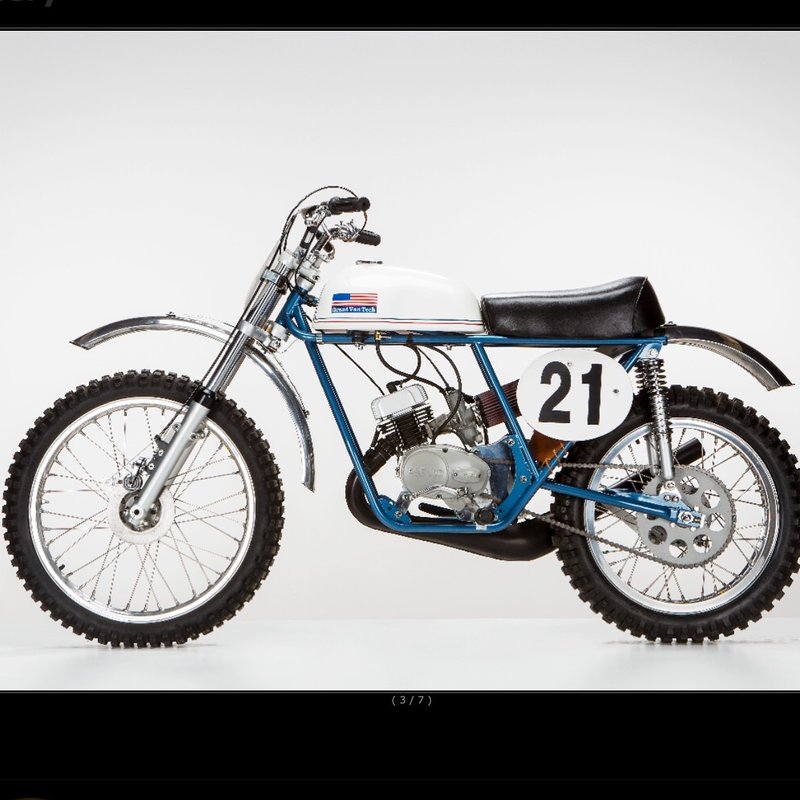 An impeccable VanTech Hodaka Ace 100cc owned and restored by Mid Atlantic Ossa and housed at their very own vintage motorcycle museum.
http://maossa.com/
---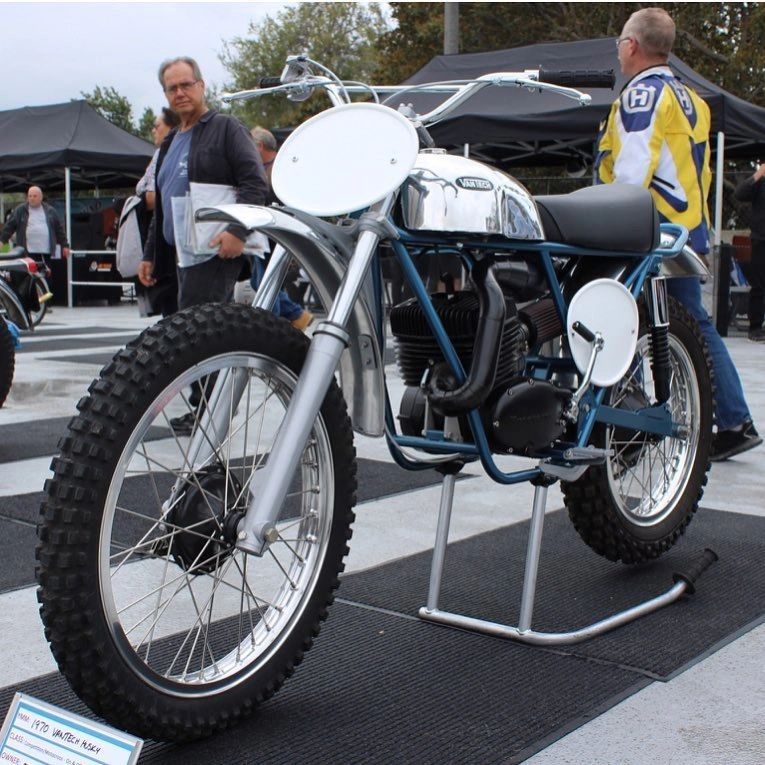 An awe inspiring VanTech Husky made from a donor bike from the late AMA Hall of Famer Tom White and restored and created by Bill VanTichelt III.