VanTech Fiberglass Gas Tank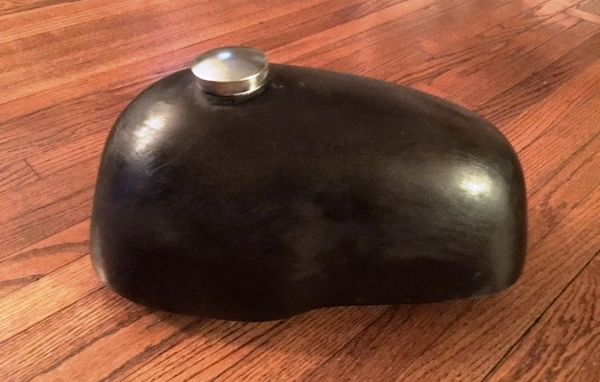 VanTech Fiberglass Gas Tank
At last, a VanTech Fiberglass Gas Tank (replica) carefully molded from one of the VanTech rotationally molded polyethylene originals! Ready for your next VanTech kit project. Comes with a classic vintage type gas cap. 2 outlets. Tank comes primed black and ready to go with mounting studs. Capacity is 2 gallons.
If you are in need of bushings to mount this tank, we recommend MAC's Antique Auto Parts http://www.macsautoparts.com Muffler Clamp Bushing Kit for a 1937-39 Ford Part Number: 78-5283/4 - $16.95)(ditch the sleeves).
(Please note, this tank is not for street or racing use as it could rupture due to chemical effects.)
Shipping will be UPS Ground. We will e-mail you for shipping charge based on shipping address and if under flat rate - will issue partial refund back).
Featured Products