VanTech Kit Frame Replica 1967 (Series 2000)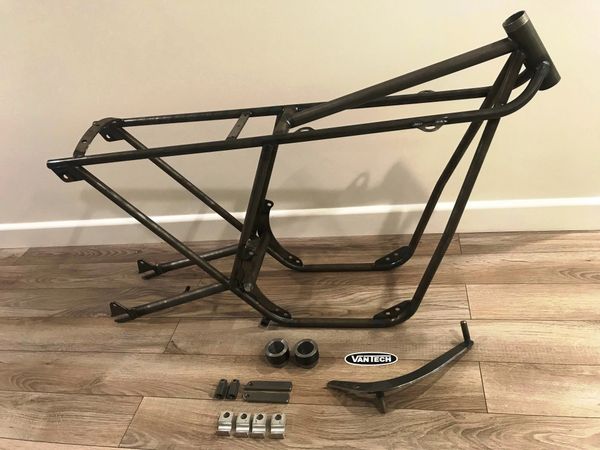 VanTech Kit Frame Replica 1967 (Series 2000)
Well, well, we have an extremely limited number of re-issue VanTech Kit frames, patterned off of a NOS 1967 VanTech Motorcycles frame. 
We will make a maximum of 15 limited edition frames of this 1967 model 3/4" tubing. We are currently fabricating the next four (numbers 7 - 10). This VanTech kit frame package comes with a numbered frame, a swing arm and bushing, VanTech rear brake, VanTech  footpeg mounts, and VanTech upper and lower neck coupling (that will need to be finished by your machinist depending on the size of the front end you use ). We are also including a signed number plate and a certificate of authenticity. (plus tax and shipping)
 (US shipping only)  Please e-mail holly@vantechmotorcycles.com for more details.

Featured Products